Teeth Whitening at Eden Skin Clinic
Whiten the shade of your teeth and also remove discolouration leaving your smile revitalised and your teeth white and bright.
Our fully qualified and General Dental Council registered dentist, Dr. Imogen, offers peroxide bleach teeth whitening treatments at both our Kensington and Wimbledon clinics.
Having previously worked in a central London dental practice, Dr. Imogen is now based at the renowned Guys and St. Thomas Hospital and founded White Swan Aesthetics.
Using professional and safe peroxide bleaching, the teeth can be whitened to a beautiful lighter shade. Unsightly discolouration caused by smoking, ageing, tea, red wine and coffee can also be removed to reveal a healthy and fresh smile.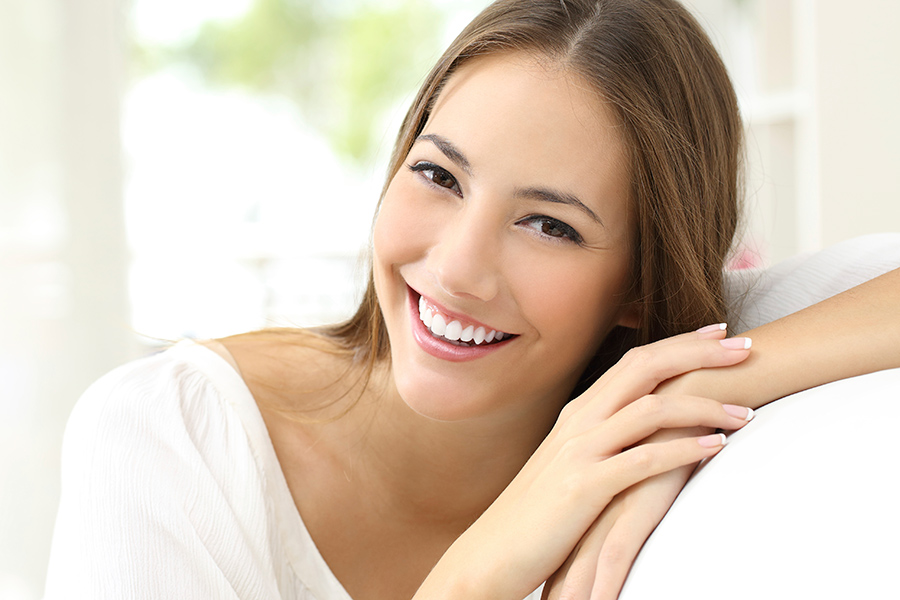 Our teeth whitening treatment
First, a mould is taken enabling the dentist to create accurate whitening trays which suction to your teeth and concentrate the bleach precisely.
You then follow a two week course of overnight whitening at home. Home whitening is the most effective way to bleach teeth, giving superior results and lasting longer than the one session laser treatments widely available in the high street.
If you choose the Ultimate Whitening Package your dental treatment is then completed with an in-clinic one hour 'Power Boost' to ensure you are the whitest possible natural shade.
Eden Skin Clinic Guarantee
Our Ultimate whitening comes with a full guarantee: if your teeth do not reach shade B1 (the whitest possible natural shade) Dr. Imogen will provide further complimentary whitening treatment until this shade is reached.
Teeth Whitening treatment / £249
Fully qualified dentist

Used successfully in dental surgeries across the country

A professional product with excellent results
Ultimate Whitening treatment / £499
Enlighten product

One of the only products in the world to guarantee shade B1

Near zero sensitivity

At home and dentist administered 'Power Boost'
To book teeth whitening treatments please call your nearest Eden Skin Clinic