Christmas Gift Guide 2021
After what feels like the fastest year so far, Christmas is steadily approaching again! We know that gift-buying can be overwhelming, so as your local skincare obsessives, we at Eden Skin Clinic have put together a quick guide of the sorts of things we'd love to find under the tree this Christmas. And whilst you shouldn't give to receive, let's say with offerings like this, you will make next year's 'Nice List'…!
Star Gift – AlumierMD #LetItGlow Kit
This year's Christmas offering from AlumierMD is perhaps the best yet! It contains a client favourite Enzymatic Peel (60ml) and the Aqua Infusion Mask (60ml) – a professional-only product available to the public exclusively in this limited-edition set. What's more, this kit also includes a cosy headband and a practical silicon applicator brush for multi-masking to your heart's content. It sounds to us like the perfect way to spend those lazy days between Christmas and New Year.
As a bonus, £2.50 from every purchase is donated to the charitable endeavours of the AlumierMD foundation. We love a gift that gives back!
£127.50, available to purchase in-clinic or on the AlumierMD product portal here: https://www.alumiermd.co.uk/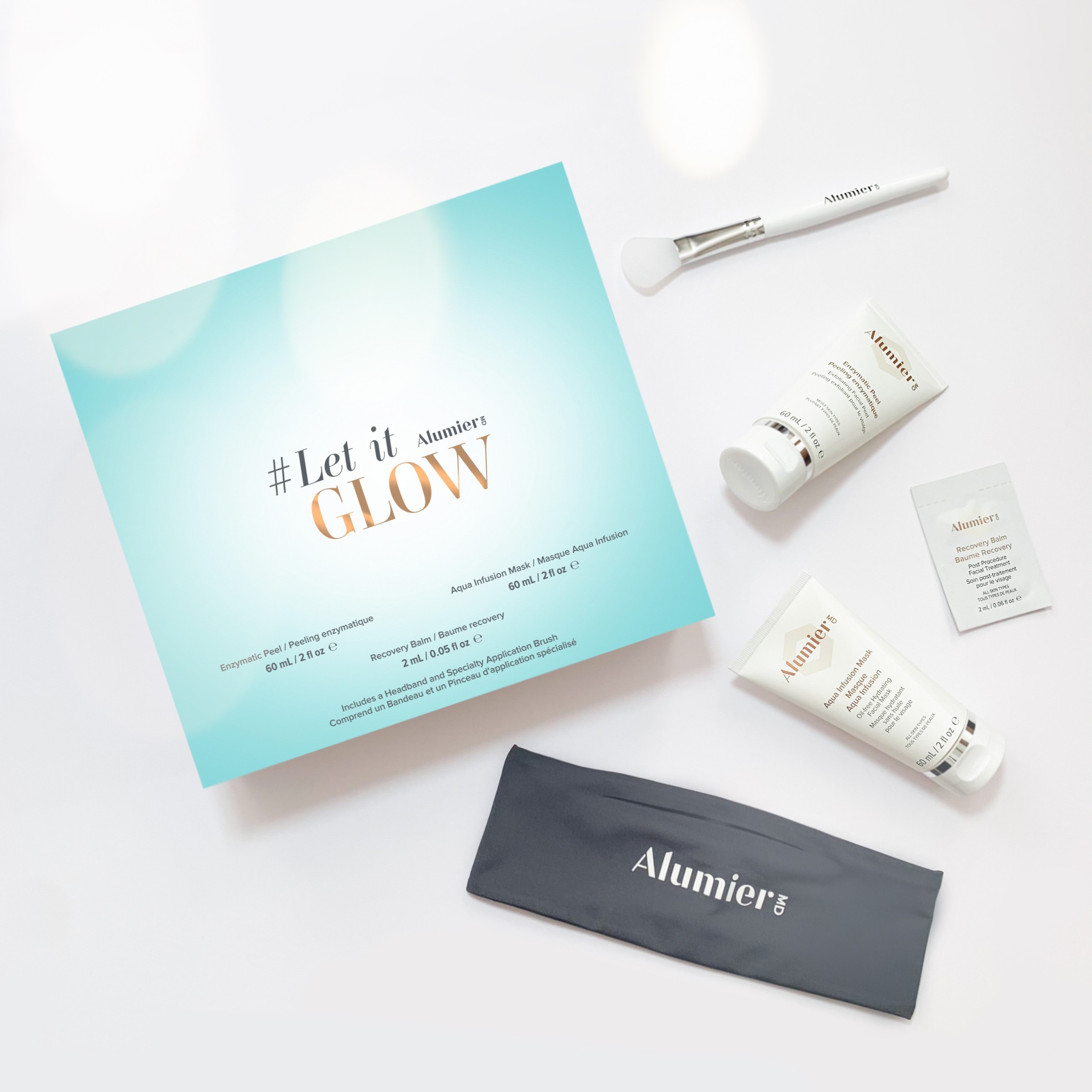 For The Fresh Face – AlumierMD Essentials Kit in Dry Skin or Oily skin
This next kit is a real all-rounder, and we think it will be perfect for anyone looking to get serious about their skin this Christmas – maybe it's someone's New Year's resolution, or perhaps you know a teenager who needs some guidance getting started. It contains all of the essentials for a glowing routine, meaning these kits are a great place to begin and a fantastic introduction to the AlumierMD brand. We love AlumierMD here at Eden as they provide results-oriented skincare with percentages of key ingredients that will make a difference to your skin!
These cruelty-free sets are packaged in a sleek vegan leather pouch and available in two varieties, one aimed more at those with Normal/Dry skin and another for those with Oily/Combination skin. Both kits contain a specially selected cleanser, SPF and serum, suitable for each skin type, as well as a generous helping of sample sachets so that your recipient can try more of what this innovative brand has to offer.
£134.50 each, available to purchase in-clinic or on the AlumierMD product portal here: https://www.alumiermd.co.uk/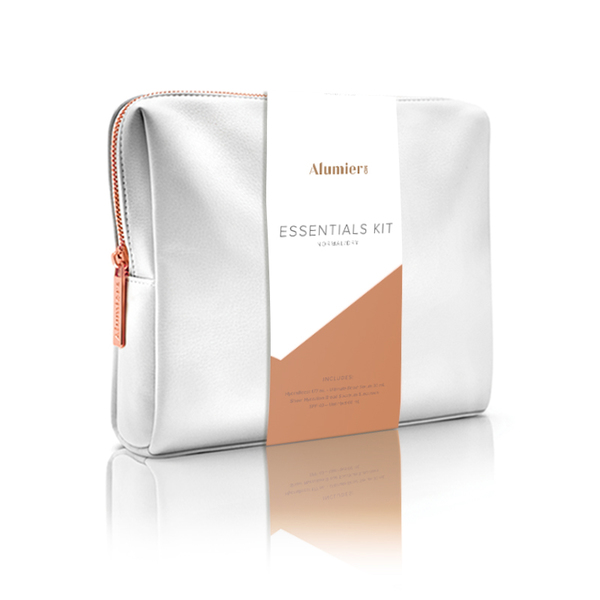 For The Picky One – Eden Skin Clinic Gift Vouchers
We've all got that person in our lives who's just a little bit difficult to choose for, right? What better than the freedom to pick for themselves? Here at Eden Skin Clinic, we offer both physical Gift Cards and e-Gift Cards, from £20 up to as much as £1000, which can be used against any treatments and services we offer. These can be specific, too – if you know that your loved one enjoys a particular treatment, we would be happy to advise you of the cost so that they can have their next one on you!
£20 – £1000, physical vouchers are available to purchase in-clinic or over the phone on 0208 947 7037, and you can purchase on our website here: /promotions/gift-cards/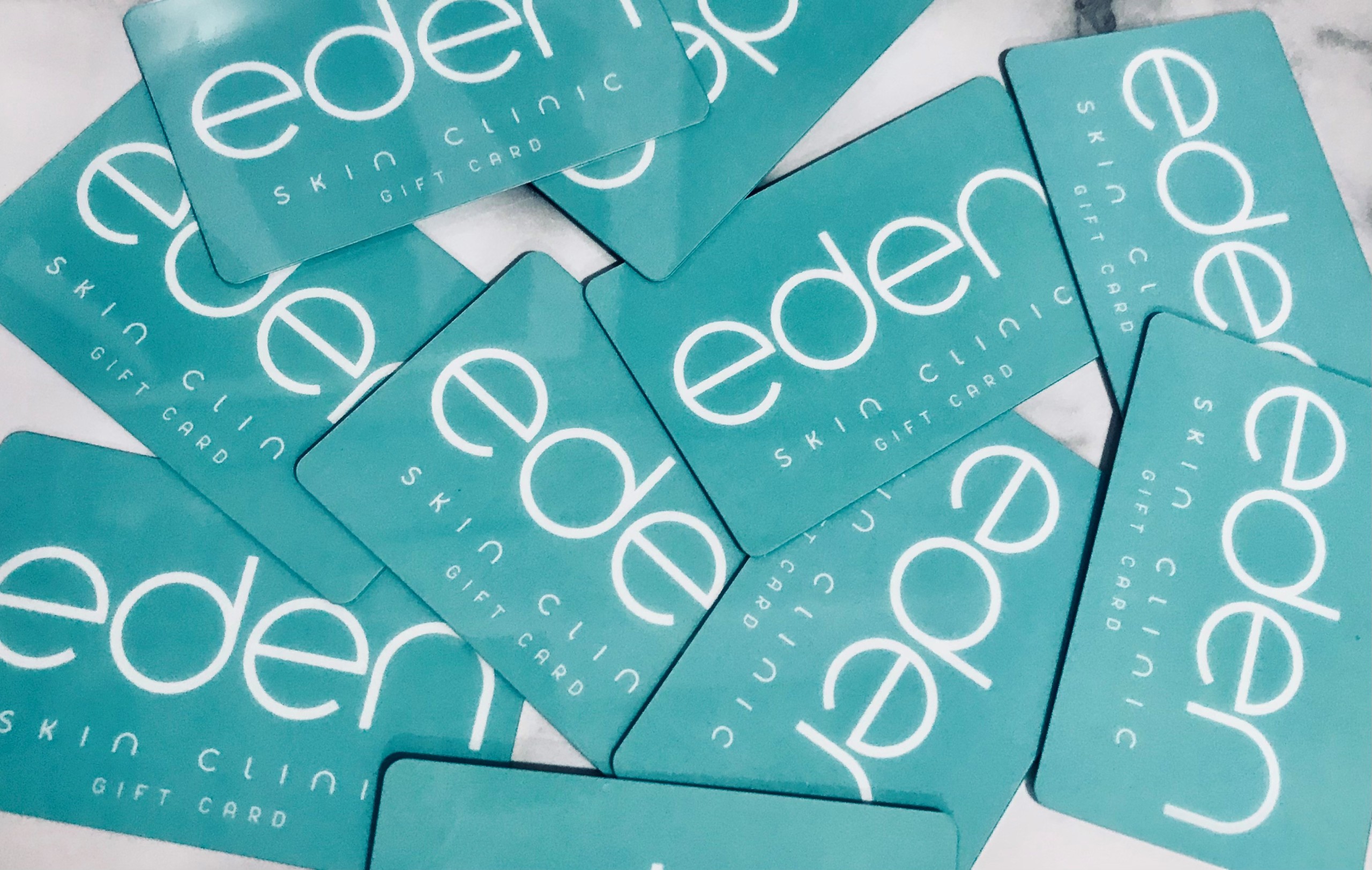 For The All-Nighters – AlumierMD AluminEye
It's Christmas party season, and these dark circles aren't going to get rid of themselves! In all seriousness, we chose this hero product because it's just a true staple and everything you could want from an eye cream. Suitable for all skin types, this moisturising eye cream contains niacinamide and mushroom extracts to hydrate and a complex combination of antioxidants to protect against pollution and free radicals, targeting dark circles and improving the appearance of fine lines by boosting elasticity and firmness in the skin. Now that's what we call an overachiever!
£54, available to purchase in-clinic or on the AlumierMD product portal here: https://www.alumiermd.co.uk/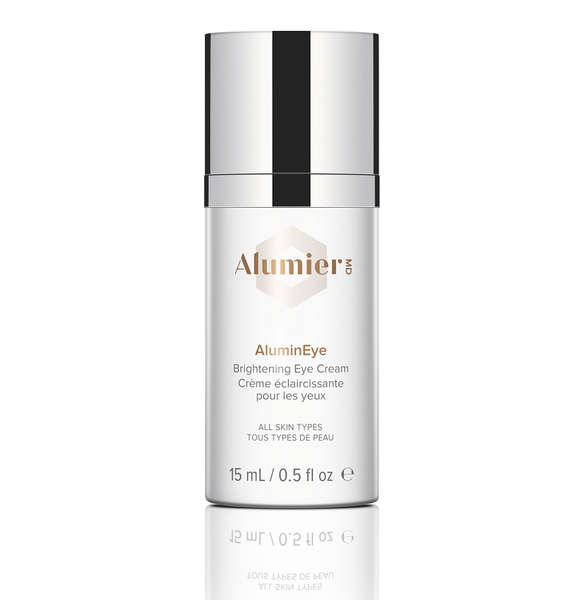 The All-Rounder – Eden Skin Clinic Microdermabrasion Course
If you are eager to purchase an experience rather than a product but you're looking for something a little more personal than a voucher, we would highly recommend purchasing a course of our Medical Microdermabrasion service. This is suitable for all skin types for overall skin rejuvenation. An exfoliating facial with very little associated downtime, this treatment can remove 2-5 layers of dead skin cells, making it excellent for congested skin types as well as drier skin. It can also help diminish the early signs of ageing and improve the appearance of sun-damaged skin. It's the perfect pick-me-up whether you're new to advanced facial treatments or even if you've had them for years. What's more, as a course of three sessions (to be used within one year from the date of purchase), this gift keeps on giving! Get in touch for skin consultations today.
£195 for three sessions, available to purchase in-clinic or over the phone on 0208 947 7037
Perfect Stocking Fillers – AlumierMD Eye Rescue Pads
Maybe you're more prepared than most and need a little help with the finishing touches – these undereye gel patches from AlumierMD are the perfect stocking-filler for any skincare lover. It contains niacinamide (vitamin B3) to brighten the appearance of dark circles and vitamin E and B5 to boost hydration. These cooling gel eye pads are also soothing and relaxing!
£25 for four pairs, available to purchase in-clinic or on the AlumierMD product portal here: https://www.alumiermd.co.uk/