What is dull skin?
"dull skin" and "lacklustre skin" typically describe dry, dull skin that has lost its natural radiance. Dull skin is a common skin condition that can affect anyone, regardless of age or gender. It is characterised by a lack of lustre and vibrancy in the skin, leaving it dull and lifeless. 
Dull skin is a common skin condition that affects many people. Various factors, including environmental stressors, lifestyle choices, and medical conditions, can cause it. Dull skin typically appears dry and lifeless due to poor hydration or circulation. Fortunately, several treatments are available to help restore your complexion & natural glow.
Treatments to help Dull Skin
At Eden Skin Clinic, we offer a range of skin treatments for reducing dull skin at both our Central London clinics in Kensington and Wimbledon clinics.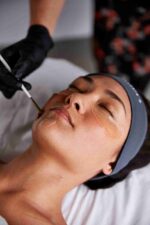 AlumierMD Skin Peels
Here at Eden Skin Clinic, we offer a three AlumierMD skin peels that can be used alongside AlumierMD home skincare products for optimal skin health.
Learn More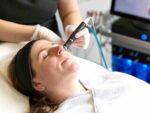 HydraFacial
With the comprehensive HydraFacial system, our skin experts at Eden Skin Clinics in Kensington and Wimbledon in Central London will have your skin glowing and smooth in as little as one session.
Learn More
Micro-needling
Micro-needling, also called skin needling, dermarolling or collagen induction, is a premium skin rejuvenation treatment. It uses a revolutionary 16-needle cartridge, and these needles glide over the skin creating more channels for better results with less discomfort.
Learn More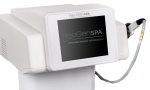 NeoGen SPA Nitrogen Plasma
NeoGen SPA Nitrogen Plasma Technology is the answer to the global demand for non-invasive skin treatments that yield maximum results.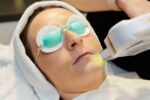 IPL Skin Rejuvenation
IPL skin rejuvenation is clinically proven, safe, non-surgical skin treatments that give effective, lasting results. Featuring a quick and gentle process, IPL skin rejuvenation can be used to treat a wide range of advanced skincare conditions.
Learn More
What Causes Dull Skin?
The first step in treating dull skin is identifying the underlying cause. Various factors you need to be aware of could be contributing to your lacklustre complexion. Additionally, certain lifestyle habits can dull the skin over time due to their dehydrating effects on the body such as caffeine, smoking and alcohol. To regain your skin's appearance, it's crucial to understand why your complexion may have lost its healthy radiance.
Here are some of the most common reasons why your skin may look dull and tired:
Dead skin cells: Each day, we shed millions of dead skin cells, which can accumulate and pile up on top of each other like dust particles on a surface. This layer of dead skin can prevent skin from reflecting light, giving your face a dull look. As you age, the skin's ability to renew itself declines, causing an increase in the build-up of dead skin cells.
Environment: If environmental damage is the culprit, protecting the skin from further damage is essential. This includes wearing sunscreen, avoiding direct sunlight, and using products specifically designed to protect the skin from pollution/environmental damage. These factors can adversely affect your skin, damage collagen, and stimulate pigment production, causing your complexion to look tired and dull.
Lack of sleep: Your skin can renew and repair itself while you sleep. This occurs thanks to an increase in your body's melatonin levels, a release of human growth hormone that enables tissue repair, and a decrease of cortisol, your body's stress hormone. Just a few nights of insufficient sleep are enough for visible signs of fatigue to appear, including a dull, tired complexion.
Dehydration: Dehydration is another common cause of dull skin. It is essential to ensure you are drinking enough water throughout the day to keep your skin hydrated. Additionally, using a moisturiser can help to keep the skin hydrated and prevent it from becoming dry and dull. 
Leaving your make-up on overnight: When you forget to remove make-up before going to bed, you prevent your skin from renewing itself by blocking pores and not letting them breathe. This can lead to irritation and premature ageing. Exfoliating helps remove dead skin cells from the surface of your skin. If you skip this step in your skincare routine, it may be one of the reasons why your face looks dull and tired.
Hormonal Changes: Hormonal changes can also cause dull skin. During puberty, pregnancy, and menopause, hormones can fluctuate, leading to changes in the skin's appearance. In these cases, it is essential to talk to a doctor to determine the best course of action. 
Unhealthy lifestyle: If a poor diet is the cause of dull skin, then it is important to ensure you are getting enough vitamins and minerals in your diet. Eating a balanced diet with plenty of fruits and vegetables can help improve the skin's overall health. 
GET STARTED TODAY
Book Your Appointment
Dull Skin Treatment Costs
Please get in touch with Eden Skin Clinic if you are interested in one of our treatments to recover and rejuvenate dull skin. Skin Peels, HydraFacial, IPL Skin Rejuvenation, Microdermabrasion and AlumierMD express are all treatments that will help brighten your skin complexion. Dull skin can occur for different reasons; therefore, an initial consultation where we can evaluate your skin to create a personalised treatment plan. 
If you're ready to schedule an appointment for one of our treatments, kindly complete our online consultation form. A member of staff will be in contact with you shortly to set up an appointment. For additional cost details, please see our prices for our London clinics in Kensington and Wimbledon.
You can reach us by phone at our London clinics in Wimbledon or Kensington. Our knowledgeable staff will be pleased to address your inquiries and assist you in finding the perfect treatment that meets your needs.