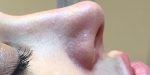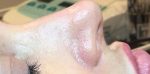 DRAG
What is Medical Microdermabrasion?
Medical Microdermabrasion uses a highly controlled vacuum suspension of fine, medical-grade crystals, which are gently passed over the skin to exfoliate it. This process can remove 2-5 layers of dead skin, reducing build-up. It also aids in lymphatic drainage which will help to remove unwanted toxins, stimulate blood circulation which in turn will reoxygenate and deliver nutrients to the skin resulting in a healthier appearance. 
Medical Microdermabrasion is pain-free with minimal discomfort and has little in the way of recovery time. This treatment is extremely safe and suitable for all skin types. It can also be used to help to treat acne-prone, congested, and oily skin types as well as dry, patchy skin, making it a versatile treatment suitable for all.
Microdermabrasion is not just limited to the face, did you know we can also treat other areas such as the neck, chest, and back, which often get neglected.
Get in touch if you are interested in Microdermabrasion in London at either of our Kensington or Wimbledon skin clinics.
Feel like a little something extra?
Our Hyla Active 3D Sculptured Mask add-on is an innovative cloth mask that delivers potent hydration and healing repair for a stronger and more resilient feeling skin.
Before Treatment
Before treatment, we require that all new clients have a consultation at one of our Central London clinics. During this appointment, one of our advanced skincare experts will assess your skin and design a bespoke treatment plan. As Medical Microdermabrasion does not require a patch test, this treatment can be performed on the day of consultation.
For 3-7 days before treatment, please make sure to avoid retinols or products with high levels of AHAs or BHAs. For two weeks before treatment, avoid sunbeds, natural sun exposure and fake tan. It is important that you do not have laser or IPL treatments on the area you wish to treat for at least one week before your appointment.
During Medical Microdermabrasion
Once we have cleansed and prepped the skin for your Medical Microdermabrasion treatment, one of our expert practitioners will move the hand piece over the skin to aid the removal of dead skin cells from the skin's surface. As treatment is completely pain free, no local anaesthetic is necessary. Most people find the sensation is akin to a faint scratching over the skin.
Where necessary, extractions can be performed. On average, treatment takes between 30 to 45 minutes. If you are looking to elevate your treatment try our advanced exfoliating crystal-free tip. A silver or gold crystal-free tip is chosen by your therapist to target stubborn patches of dryness, pigmentation, smooth over fine lines or help to reduce superficial unwanted scars. We also offer Bio-cellulose masks making the perfect add on to your treatment as it offers immediate hydration boost and cooling relief for even the most sensitive of skin. Containing anti-inflammatory ingredients to reduce redness and sooth whilst delivery simultaneously aiding the delivery of peptides to the skin.
Once treatment is complete, it is important that you follow the skincare routine recommended by your therapist. Do not cleanse your skin that evening or wear makeup that day. Depending on your skin type and the concerns you wish to treat, we recommend a course of treatments at either our Kensington or Wimbledon clinics to achieve optimum results.
After Treatment
After your Medical Microdermabrasion treatment, you may experience redness, tightness, peeling, flaking or temporary dryness for 3-7 days afterwards. It is important that you do not pick or pull any flaking skin.
Avoid sun exposure and fake tan for two weeks following treatment, alongside IPL treatment and chemical peels. Do not carry out any hair removal methods on the treated area for seven days, as well as any exfoliators. For two days, it is important that you avoid hot tubs, steam rooms, saunas and hot showers.
View our full Medical Microdermabrasion aftercare document here.
We Also Offer…
In addition to Medical Microdermabrasion, our Wimbledon and Kensington clinics offer a range of effective skin treatments.
GET STARTED TODAY
Book Your Appointment
Microdermabrasion Skin Treatment Costs
If you would like to help your skin glow, please get in touch with us at Eden Skin Clinic today. With clinics in Kensington and Wimbledon, we can help clients all over Central London completely transform their skin.
Prices start from £80.00. For more information about our prices, please view our Kensington and Wimbledon price lists. 
If you are a new customer, please fill in our online consultation form. A member of our team will be in touch shortly to get you booked in. If you are an existing customer, please feel free to book your appointment online!
Debra. H
Microdermabrasion
Detailed explanation about the treatment and experienced therapist immediately put me at ease as this was the first time I'd been to the skin clinic. My skin definitely benefitted from the treatments and I'm already booked in for my next. Highly recommended.
Rajwinder K
Microdermabrasion
Very attentive, understood my needs and what I wanted – gentle and professional. Pleased with the outcome. Looking forward to my next session.
Kate J
MDA
Loved my treatment today. Very thorough and personal. Felt great after and was so nice to speak to someone who understood and empathised with my skin issues. Definitely recommend!
Shayne P
MDA
I was given a very professional treatment and also good advice regarding my questions on what the next treatment should be and how I should care for my skin.
Chantelle B
MDA
Polite, accommodating, staff. I was Seen before my scheduled appointment and the treatment itself was very thorough yet relaxing. Given clear aftercare advice and suggestions of other add on treatments that would be suitable for my skin Would definitely recommend this salon.
Matthew D
MDA
Marinda was excellent – she gave great advice, a treatment plan moving forward and made me feel very comfortable for my first ever treatment. I would highly recommend!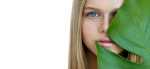 Frequently Asked Questions
Want to know more about Medical Microdermabrasion? Contact us or book a consultation at our Wimbledon or Kensington clinic today.
Please read our terms and conditions here.
What is the required downtime?
After treatment, your skin can look slightly red, similar to mild sunburn. This is usually short-lived but can last for 24 hours. Some people experience shedding after the first treatment, but this is relatively rare.
Can Microdermabrasion can combined with other treatments?
Yes!
Once you've had an initial treatment your therapist may want to use a combination treatment to get the maximum result for your skin. Medical Microdermabrasion can be combined with Micro-Needling or Skin Peels to help further your results working deeper into the skin. Medical Microdermabrasion will help to remove dead skin cells allowing products and peels to penetrate better for a superior result. Here at Eden a Microdermpeel this leaves a silky soft finish on the skin, whilst helping to target hyperpigmentation, fine lines and retexturizing the skin's surface.
Our medical microdermabrasion requires no patch testing so if it's your first time you can opt for a consultation and treatment on the same day. Our therapist's will provide a thorough consultation along with a skin analysis and tailor the treatment to achieve clinical outcome.
How long do the effects of Medical Microdermabrasion last?
The effects of treatment can last for varied periods of time, depending on your skin type. For many, you will notice results up to a month after. If your skin is particularly prone to dryness, oiliness or congestion, you may require treatment more often.
Do you see results after one Medical Microdermabrasion session?
As this treatment is a form of physical exfoliation, you can begin to see results immediately after your first Medical Microdermabrasion session, with skin left feeling soft and smooth. After following the aftercare advice provided to you, your skin will be much more vibrant and glowing.
What aftercare is required?
After your medical microdermabrasion appointment, please do not touch, pick or scratch the skin. That night, please do not cleanse the skin or use any creams, fake tan or perfumed products. Make sure to use a clean pillowcase. The next morning you may use a non-perfumed cleanser and apply SPF. After this, you may use your normal skincare products.
What do I need to be aware of before my appointment?
Please do not use any retinols, retinoids, exfoliating or acid products for 48 hours before treatment. This includes AHAs, BHAs and PHAs. It is important that you inform the clinic of any medication or medical health changes before you attend our clinic. Please come to the appointment makeup-free and do not carry out any kind of hair removal on the treatment area for one week before.
Can it damage my skin?
Most microdermabrasions systems found on the market use diamond tips which could graze or be more abrasive on the skin surface. Ones that do use crystals also differ as there is often a difference in the crystals that are being used, with some systems using crystals which are round and larger. However the Medical Microdermabrasion device uses crystals that are smaller and have slight edges to them, which mean we can remove more layers of dead skin cells to reveal new healthier fresher skin than other devices without grazing or causing damage to healthy skin cells.