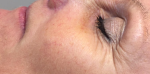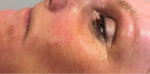 DRAG
What is Micro-needling?
Micro-needling, also known as skin needling, dermarolling, or collagen induction, is a high-end skin rejuvenation treatment. It employs a revolutionary 16-needle cartridge, with these needles gliding over the skin to create more channels for better results with less discomfort. This promotes collagen and elastin production in the skin, resulting in new skin tissue that is smoother, firmer, and more toned.
Dermapen 4 offers the most advanced micro-needling treatments on the market, creating an impressive 1,920 micro channels per second and being up to 104% faster than any other micro-needling device on the market. Dermapen 4 is the world's first digital device, with all functionalities such as speed and depth controlled by the touch of a button for consistent results that are far more effective than at-home devices.
Its anti-contamination management provides unrivalled safety and protection with no fluid backflow or cross-contamination. The advanced oscillating vertical needles puncture the skin in an up-and-down motion for increased speed, precision and drag-free penetration. As a minimally invasive treatment, skin needling is virtually painless. There is no downtime, and your skin will feel instantly fresher, younger and healthier.
At both Eden Skin Clinics in Wimbledon and Kensington, we like to use a combination of Dermaceuticals chosen by your therapist. This includes Hyla Active, Brite Lite, and Retinal Active, followed by a Hyla Active 3D sculptured mask, with our Dermapen 4 micro-needling treatments in Central London.
Stimulates collagen & elastin
Initial Micro-needling Consultation
At your initial Dermapen 4 consultation at our clinic in Kensington or Wimbledon, our skincare experts will examine your skin to put together a treatment plan and decide if this is the best treatment for you. Depending on your skin concerns, we may recommend micro-needling every 4-6 weeks for 3-6 treatments.
It is important to avoid Botox and filler for two to three weeks before Dermapen 4 skin needling, as well as fake tan. We also advise that you stop using topical retinols, acids or manual exfoliants 48 hours before treatment.
Please arrive at your appointment with minimal makeup. We prefer if you come makeup free. However, we do understand that not all clients are comfortable doing so.
During Treatment
Before micro-needling treatments at our Kensington and Wimbledon central London clinics, the skin will be prepped and sterilised. No anaesthetic is used as the treatment is quick and minimally invasive with little discomfort.
A customised serum will be applied to the treatment area. This serum will be based on your specific concerns, as discussed at your consultation.
The different serums we use can be seen below:
• Hyla Active – an intensive moisture infusion that delivers the feeling of deep hydration, comfort and repair, including Zinc, B5 and HylaFuse.
• Brite Lite – a versatile corrective that inhibits excess pigment formation. It brightens and lightens the appearance of uneven skin tone and dark spots.
• Retinal Active – an intense infusion of vitamin A, this powerful combination of ingredients has repairing and rejuvenating properties alongside anti-ageing antioxidants.
• Hyla Active 3D Sculptured Mask – an innovative cloth mask that delivers potent hydration and healing repair for stronger and more resilient feeling skin.
Needle depth varies depending on your skin concerns and how comfortable you are. For different treatment areas, we may recommend different depths. It is possible that shedding of the skin may occur 3-7 days after the first treatment.
A cooling and hydrating mask will be applied to the skin containing active ingredients that aid treatment results and reduce downtime.
After Dermapen 4 Skin Needling
After your micro-needling treatment is complete, aftercare products will be applied to the skin, including an SPF. Skin will initially be pink or red and can feel like a mild sunburn. This hot and tight feeling can last up to 48 hours after treatment but is completely normal.
It is important that after treatment, you do not touch, rub or pick your skin. No cleaning or perfumed products are to be used for 12-48 hours after, and you must not use retinols, acids or exfoliators for a minimum of five days.
When you leave the clinic, it is important that no hair or clothing touches the treated area. It is also very important that you bring a clean facemask. If you do not, we will provide you with one at a cost. We recommend using a clean pillowcase and towel when you arrive home.
A light cleanser and SPF must also be used; your skin care specialist will advise you on which products are best. If you have any questions after Dermapen 4 skin needling, please do not hesitate to ask!
We Also Offer…
Rejuvenate your skin with our full range of available treatments. Explore what we currently have on offer today.
GET STARTED TODAY
Book Your Appointment
Micro-needling Costs
If you are interested in our Dermapen micro-needling treatments at our Kensington and Wimbledon central London clinics, please get in touch with us today. A friendly member of our team would be more than happy to provide you with more information. Alternatively, you can call either our Kensington or Wimbledon clinics.
Prices start from £250.00. For more information about our prices, please view our prices in Kensington and Wimbledon respectively. 
If you are a new customer, please fill out our online consultation form. We will get back to you shortly with the next steps. If you are an existing client, feel free to book now and join our online waiting list!
Camille M
Micro-needling
It was a very nice experience, and she was kind. I was scared for my micro needling appointment, but I was persistently assured I would be ok, told what was going on at every stage and made me as comfortable as I could be. Will for sure come back.
Daniella Asare
Micro-needling
Excellent service by Adele. I have noticed great improvement on my skin and will definitely be coming back again.
Orla Douse
Micro-needling
Lorraine is an excellent therapist and microneedling has definitely improved my skin. She is very professional and is constantly updating her therapies and equipment. I recommend Eden Skin Clinic unreservedly.
Katie Wrigley
Micro-needling
Adele was fantastic throughout the whole process, giving me lots of information and discussing different options to give me the best results possible. I had micro needling treatments and could see a difference right away. I have just finished my final treatment and I'm very happy with the results. The service at eden skin clinic was great and I could email to ask any question I had in between treatments. I would recommend this treatment.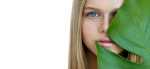 Frequently Asked Questions
Can't find an answer to your question? If you would like to find out more, get in touch with us to speak to a helpful member of our team.
Please read our terms and conditions here.
How many sessions will I need?
We always advise 3-6 sessions of skin needling for clinical improvement.
Is micro-needling painful?
No, skin needling is not painful, and no anaesthetic is required for treatment. The medical-grade Dermapen needles are extremely small, only piercing the skin at surface level. After treatment, your skin may be slightly pink, but there is no bleeding or necessary downtime.
Should I choose skin needling or chemical peels?
Chemical peels and skin needling are both great treatments for those looking to improve the texture and tone of their skin. While chemical peels generally work best on superficial imperfections, skin needling can permanently reduce scarring, sun damage and signs of ageing.
What does micro-needling do?
Micro-needling at our London clinics uses ultra-fine medical-grade needles to trigger increased collagen production and the skin's natural healing process. The result is skin that has improved texture and tone and looks healthier, brighter and plumper. It is an effective method to reduce skin scarring from acne and sun damage.
What do I need to be aware of before my appointment?
Please do not use any retinols, retinoids, exfoliating or acid products for 48 hours before treatment. This includes AHAs, BHAs or PHAs. It is important to inform the clinic of any medication or medical health changes. Please come to the appointment makeup-free and do not carry out any hair removal of any kind on the treatment area one week before.
What are the after effects and required downtime?
After treatment, the skin may appear moderately sunburnt and feel tight and hot. Some people experience shedding after their first treatment. Please make sure to follow the aftercare protocol as explained in the clinic by your therapist; this includes no picking, scratching or touching the skin. Use a clean pillowcase that night, and do not cleanse the skin or use creams, perfumed products or fake tan.
The next day you may lightly cleanse with a non-perfumed cleanser and apply SPF. You may then return to your normal skincare routine except for avoiding retinols, exfoliants and acids for 48 hours minimum post-treatment.