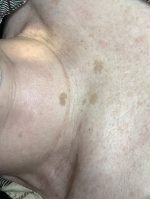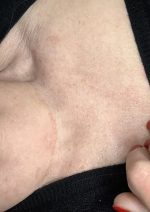 DRAG
How Does CryoPen Treatment Work?
Cryopen is a form of cryotherapy which is the controlled destruction of unwanted tissue by the precise application of extreme cold. It uses highly pressured liquid nitrous oxide to destroy the tissue quickly and with little residual stinging. Nitrous oxide destroys tissue by freezing the intercellular fluid and forming ice shards and crystals that rupture the cell membrane, destroying the cell. Because it is delivered directly to the lesion, and not the healthy surrounding tissue, it can safely treat lesions on the face and areas around the eyes.
At Eden Skin Clinic, this advanced procedure is used to treat skin tags, seborrheic keratoses, age spots and much more. Cryopen treatments do not require anaesthetic and are a convenient choice for clients due to minimal aftercare.
Pinpoint accuracy to avoid the healthy surrounding tissue
Safe and proven treatment
Treats lesions from 1mm to 10mm in size
Safe for use on face and close to eyes
Initial Consultation
At your initial CryoPen consultation, one of our skincare experts will examine any areas you wish to treat. From this, we can put together a bespoke plan and decide whether this is the most efficient course of treatment.
Depending on the size of the area you wish to treat, we may recommend CryoPen cryotherapy once, followed by an extra visit 4-6 weeks after to confirm that all pathological tissue has disappeared. In some cases, further treatment may be needed.
A patch test will be required.
During Treatment
Before you visit either of our Kensington or Wimbledon Central London clinics for CryoPen treatment, it is important that you do not use retinoids, exfoliating acids (AHAs, BHAs and PHAs) or physical exfoliants for at least 48 hours prior. Do not use fake tan or gradual tanner for at least two weeks before, and avoid laser or IPL treatments for two weeks prior.
During treatment, highly pressurised liquid nitrous oxide is used to destroy skin tissue. It works by causing cryogenic cell death: killing the unwanted cells with extremely cold temperatures. CryoPen treatment is relatively pain-free, with most of our patients experiencing a mild stinging sensation for only seconds.
After CryoPen Treatment
Due to the nature of CryoPen treatment, less aftercare is needed than with other methods such as electrocautery, cold knife or laser. The affected area is often known to heal quickly, with minimal issues.
For 48-72 hours after treatment at our Kensington or Wimbledon clinics, it is important that you do not sunbathe or use other heat treatments such as sunbeds, sauna or steam. This also includes avoiding swimming, hot showers and baths.
Please avoid applying makeup, soap, perfumed products or heavy moisturisers to the treatment area. Do not touch or cleanse the area or pick at any scabs that may form.
After CryoPen treatment, it is common to experience redness, swelling or blistering. This may last anywhere from a few hours to 48 hours after. You may apply aloe vera to the treatment area for the next 72 hours. When keeping this in the fridge, it has a nice cooling effect.
Regardless of the weather after your appointment, please make sure to use SPF 30 on the treated area. After the session, this area may appear darker, with scabs or crusting remaining for 10-30 days after. Total skin healing may take up to 3 months.
We recommend scheduling a follow-up appointment around four weeks after your treatment session to confirm that all pathological tissue has disappeared and whether additional treatment will be necessary.
View our full CryoPen aftercare document here.
We Also Offer…
As well as CryoPen treatment, we have a range of treatments available at our Wimbledon and Kensington clinics to complement your skin.
GET STARTED TODAY
Book Your Appointment
CryoPen Treatment Cost
If you are interested in CryoPen treatment at our Kensington or Wimbledon clinics, please get in touch with us today. A friendly member of our team would be more than happy to provide you with more information.
Our CryoPen treatments start from £130.00. If you require more information about our prices, please view our prices in Kensington and Wimbledon respectively.
If you are a new customer, please fill out our online consultation tool. A team member will be in touch shortly to organise the consultation needed before treatment. If you are an existing client at one of our Central London clinics, please feel free to book now.
Carron. B
Lorraine is brilliant. Very informative and attentive and certainly knows her products and gives good recommendations. Eden is in a great location and a fabulous place. Highly recommend.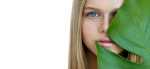 Frequently Asked Questions
If you want to know more about CryoPen treatment, contact our Wimbledon or Kensington clinic to speak to a helpful member of our team.
Please read our terms and conditions here.
Is CryoPen safe?
Cryosurgical treatment has been established to be extremely safe. This is because it directly treats the affected area without touching the healthy surrounding tissue.
How long does CryoPen take to heal?
On average, the treated area will take between 1-6 weeks to heal. If the area treated is below the neck, it may take over six weeks. Total skin healing, including fading of residual redness, may take up to three months.