What is ACCOR Plasma Pen Treatment?
Plasma pens use low frequency technology to target a wide range of advanced skincare conditions. ACCOR cosmetic corrector treatment uses a plasma pen that projects a small electrical arc from the tip of the pen onto the surface of the skin. It does this without making direct contact. This heats the skin, causing a tightening effect on the surrounding areas.
This plasma skin tightening effect continues for several weeks post treatment as new collagen fibres develop. The small points of contact form scabs that drop off after a week to reveal tighter, smoother skin. Plasma pen treatment is one of the only permanent skin tightening treatments available at our Wimbledon and Kensington clinics.
Your ACCOR Treatment
ACCOR cosmetic corrector treatment offers instant results, however, the effects of treatment will continue developing for up to three months after the plasma pen procedure. At Eden Skin Clinic in Wimbledon and Kensington, we have seen excellent plasma pen results for anti-ageing, heavy eyelids, skin folds, fine lines and wrinkles.
As mentioned, ACCOR cosmetic corrector treatment is permanent. That said, our skin is consistently ageing and reacting to environmental stressors. Because of this, you may need more than one initial treatment with follow up treatments 12 weeks after. It is important that we leave this 12 week gap between treatments due to the collagen fibres contracting and the skin remaining sensitive.
Initial Consultation
During your consultation with one of our plasma pen specialists, we will examine the area you would like to treat and test its suitability by doing a patch test. This patch test is required for treatment at our Kensington and Wimbledon Central London clinics and is for your wellbeing. Our friendly aesthetic therapists will talk you through any questions you may have about the procedure so that you feel comfortable and at ease.
Please do not use any retinol, retinoids, exfoliants or acid products such as AHAs, BHAs or PHAs for one week prior to treatment. If there are any medical record changes between your consultation and the day of treatment, please let us know. It is important that you come to your plasma pen treatment makeup free, where possible.
After ACCOR Cosmetic Corrector Treatment
After treatment, the skin will look red and inflamed with some swelling. This can last 48-72 hours. It is important that you use the skincare products recommended by your therapist. Crusts and scabs will form on the treatment area. These can take anywhere from 5-14 days to drop off.
For 48 hours after treatment, please do not use perfumed products, creams, lotions or fake tan. Make sure to use a clean pillowcase that evening, and you may lightly cleanse with a non-perfumed cleanser followed by SPF the next day. Avoid touching the skin as much as possible.
If you think that ACCOR cosmetic corrector treatment is something you would be interested in, please do not hesitate to book online or get in touch.
We Also Offer…
Our Wimbledon and Kensington clinics have a wide range of treatments and procedures available for you to choose from.
GET STARTED TODAY
Book Your Appointment
ACCOR Plasma Pen Costs
Eden Skin Clinic offers plasma pen skin tightening at both our Kensington and Wimbledon skin clinics in central London, with prices starting from £475. For more information about our prices, please view our prices in Kensington and Wimbledon respectively.
If you would like to find out more about ACCOR cosmetic corrector treatment and whether it would be suitable for you, please get in touch. Our advanced skin therapists would be more than happy to talk you through any questions you may have.
If you are a new client seeking plasma pen treatment, please fill in our online consultation form. A member of our team will be in touch shortly to get you booked in. If you are an existing client at either of our London clinics, please feel free to get booked in online.
We look forward to helping you along your skincare journey.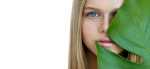 Frequently Asked Questions
Does plasma skin tightening really work?
Yes, plasma pen treatments result in the permanent tightening of loose skin. This being said, our skin is constantly ageing, so we recommend future treatments to maintain results.
Is a plasma pen treatment better than Botox?
Plasma pen treatment is an effective alternative to Botox for the eye area. The ACCOR treatment is best for treating looser, heavier lids and skin folds. It is common for clients to pursue both treatments as they work differently and complement one another.
What is ACCOR plasma pen treatment?
ACCOR treatment involves using a plasma pen to tighten the skin and remove signs of ageing. The handheld ACCOR cosmetic corrector pen emits a small electrical arc called a plasma arc. This vaporises the skin, producing an immediate tightening effect to the surrounding areas.