What is IPL Rosacea Treatment?
Rosacea is a skin condition which usually occurs on the face. It can affect anyone and all skin types, whether fair or dark. Rosacea is commonly experienced by fair skinned women over the age of 30, although it also frequently affects men. Learn more about the causes and triggers of rosacea here.
Rosacea cannot be cured, but IPL laser treatment can help control the symptoms. If left completely untreated, rosacea can get worse. IPL rosacea treatment is available at both our clinics in Wimbledon and Kensington in Central London.
IPL is also known as intense pulsed light. IPL for rosacea is a safe and effective treatment. It uses intense pulsed light to alleviate any redness, inflammation, uneven skin tones and spots caused by the condition. With this, IPL for rosacea is a gentle yet efficient way to gradually improve your skin, helping it return to its luminous state.
Suitable for sensitive skin
Quick & convenient process
Improve your skin's colour & texture
Initial Rosacea Skincare Consultation
When you get in touch with Eden Skin Clinic, we will carry out an initial consultation. During the consultation, one of our skincare experts will examine the affected areas to better understand the nature of your issues.
We will then discuss the range of suitable treatment options available. At this point, please feel free to ask any questions you may have. It is important that you understand all the available treatment options and have realistic treatment expectations.
IPL laser treatment for rosacea is usually suggested in a course of treatments, including between three to six sessions. Appointments will typically be around one month apart. Our IPL rosacea specialists will normally recommend that you undertake maintenance treatments to keep the symptoms at bay and prevent flare-ups.
Please let us know if you are planning a holiday in the near future, as it is important to avoid the sun during IPL rosacea treatment. For your wellbeing and safety, we require a patch test 48 hours before your first session of IPL laser treatment for rosacea. We cannot treat you without this patch test, even if you have had previous IPL rosacea treatments elsewhere.
Your IPL Rosacea Appointment
Each IPL rosacea treatment only lasts around 15-30 minutes, with the IPL element only taking a few minutes. After removing any makeup, the skin not being treated is covered with cotton wool pads. We will provide you with protective eye goggles.
Next, we apply a gel (similar to the one used in ultrasound scans) to the exposed skin we are treating. IPL rosacea treatment is relatively painless and is usually described as uncomfortable rather than painful. Many of our customers describe the feeling as similar to a rubber band snapping against the skin for a short second. The whole IPL laser treatment for rosacea only lasts a few minutes and is over before you know it.
If you feel uncomfortable during the treatment for any reason, our IPL specialists will be there to reassure you and explain the process. Our team at Eden Skin Clinic are highly trained, so you are in safe hands.
After Your IPL Rosacea Treatment
After your IPL rosacea treatment, we will gently remove any excess gel from the skin. Immediately after treatment, your skin can look extremely red and bright, with possible swelling, but not always. Do not worry, as this will soon calm down. Most clients experience less initial redness on their second and any subsequent treatments.
We will then apply a soothing gel and sunscreen. Avoiding sun exposure for the duration of the IPL rosacea treatment course is essential, so always make sure to wear a high SPF. If you do have to spend prolonged periods outside, we recommend that you wear a hat and cover up any exposed skin.
Most clients notice reduced symptoms within the first 24 to 72 hours of their first IPL rosacea treatment. If you are interested, please book in for a consultation with one of our rosacea specialists today at either our Kensington or Wimbledon clinics. We would love to help you deal with any skin issues you may be experiencing.
We Also Offer…
Here at Eden Skin Clinic, we have a range of beneficial treatments to help you achieve the skin you've always wanted. Book a consultation at our Kensington or Wimbledon clinic today.
GET STARTED TODAY
Book Your Appointment
IPL Rosacea Treatment Costs
If you are interested in our IPL treatments for rosacea, please get in touch with our team of skincare specialists. We would be happy to assess your skin and provide you with more information on how you may benefit from our IPL treatments.
Prices start from £75.00. For more information about our prices, please view our prices in Kensington and Wimbledon respectively.
Please fill out our online consultation form if you are ready to be booked in for our IPL rosacea treatments. We will get back to you shortly with the next steps!
You may also call either our Wimbledon or Kensington clinics in Central London and speak to a member of our team. We would be happy to answer any of your questions.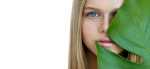 Frequently Asked Questions
If you don't see your question listed below, get in touch with us today and we will gladly assist in finding the treatment for you.
Please read our terms and conditions here.
What else can be treated by IPL?
IPL can be used to treat many other skin conditions, such as pigmentation and red thread veins. It can also be used for skin rejuvenation and hair removal.
Can IPL damage your skin?
When carried out by a trained specialist, IPL does not damage your skin. That being said, it is extremely important that you work with a fully accredited clinic, such as the Eden Skin Clinic.
How many sessions will I need to treat rosacea successfully?
As all skin is different, your therapist will advise how many sessions you need in your consultation. We typically recommend 3-6 sessions and potential maintenance after immediate improvement.
Is IPL for rosacea painful?
No, IPL is not painful. Many clients describe the feeling as similar to an elastic band snapping against the skin. While this may be uncomfortable, it is not painful. As IPL treatment is extremely fast, the sensation is over before you know it.
Does IPL really work for rosacea?
IPL is an effective treatment for rosacea. While it cannot completely cure the condition, it helps subside the symptoms. Any redness, inflammation, spots, or uneven skin tone will be reduced using intense pulsed light. We recommend a course of treatment followed by occasional maintenance appointments to prevent the symptoms from returning.