How do IPL Skin Rejuvenation Treatments Work?
Are you looking for a safe, non-invasive treatment for younger looking skin? Or perhaps you're concerned by sun damage such as uneven pigmentation, redness and wrinkles? Using IPL technology, also known as intense pulsed light, we can effectively carry our IPL skin rejuvenation at our Kensington and Wimbledon skin clinics.
IPL directs controlled pulses of light into the upper layers of the skin. This light is absorbed by two of the body's natural chemicals: melanin and haemoglobin. Melanin naturally occurs in pigmented areas, while haemoglobin is present in red blood cells.
As this light is carefully controlled, it contains the right amount of energy to destroy targets such as pigmentation or sun damage without damaging any surrounding tissue. The result is skin that feels younger and fresher immediately after one IPL skin rejuvenation session. Our IPL laser specialists may recommend a course of treatments for maximised results.
IPL skin rejuvenation can be carried out on skin types 1-4 on the Fitzpatrick classification. Skin type 4 includes skin that tans easily and burns minimally. Skin type 1 includes fair skin that frequently burns with sun exposure. If you are unsure what skin type you have or whether IPL skin rejuvenation would be suitable, please get in touch to speak to one of our IPL specialists.
Initial Laser & IPL Skin Rejuvenation Consultation
At your initial consultation, we will examine your skin to better understand the nature of the issue you are facing and what it is you would like to have removed or treated. Our skincare experts will then advise you on the best treatment plan for your specific skin.
Whether we recommend IPL skin rejuvenation, we will need to carry out a skin patch test. Without this, we cannot treat you even if you have had previous laser or IPL skin rejuvenation treatments elsewhere.
During your initial IPL skin rejuvenation consultation, we will run you through any pre-treatment care. This will include avoiding sun exposure before and after your treatment.
If you have a holiday planned, please let us know during your consultation so we can schedule your appointments around it. Direct sun exposure before or after IPL or laser skin treatments is extremely dangerous and can cause serious damage.
Your Laser & IPL Skin Rejuvenation Appointment
IPL treatments are relatively quick, depending on the size of the area being treated. First, we prepare the skin pre-treatment, gently cleansing to remove any dirt or makeup. We will then apply a room temperature gel to the skin while providing you with protective eye goggles.
Once treatment starts, it will be relatively painless. Most of our IPL or laser skin treatment clients describe the feeling as similar to an elastic band snapping against the skin. Any discomfort is short-lived and is followed by a feeling of warmth. Our IPL and laser specialists will be there to reassure you throughout the entire process, so please feel comfortable knowing you are in the hands of fully trained experts.
After Your Laser & IPL Skin Rejuvenation Facial
Immediately after your laser or IPL skin rejuvenation treatment, it is normal for the skin to be a little red. Our skin care specialist will then apply a room temperature aloe vera gel to help soothe the skin. This will be followed by a high SPF sunscreen. This is an essential part of aftercare, and it is important that you avoid any prolonged sun exposure. If you have to spend time outside, please cover up and seek shade.
You may experience slight swelling after your IPL or laser skin treatment. This is completely normal and will settle down after 24-48 hours. As the heat breaks down any pigment, it will rise to the skin's surface, forming scabs, crusts and possible flaking. This will naturally heal or fall off within 7-10 days.
View our full Laser & IPL Skin Rejuvenation aftercare document here.
We Also Offer…
Here at Eden Skin Clinic, we offer various treatments to help nourish your skin. Book a consultation at our Kensington or Wimbledon clinic today to find out more.
GET STARTED TODAY
Book Your Appointment
IPL Skin Rejuvenation Costs
If you are interested in either our IPL skin rejuvenation treatments, please contact us here at Eden Skin Clinic today. We would be happy to assess your skin concerns and provide you with a bespoke treatment plan.
Prices start from £75.00, however if you would like more information about our prices, please view our prices in Kensington and Wimbledon respectively.
If you are ready to get booked in for our IPL skin rejuvenation treatments, please fill out our online consultation form. We will get back to you shortly to get you booked in.
You may also call us at either our Wimbledon or Kensington London clinics. Our expert team would be happy to answer your questions and help you find a treatment that suits your needs.
Alice. J
Great experience, I went in for a patch test for IPL for thread veins and redness on my nose/cheeks and was told that I could also benefit from advanced electrolysis, so I ended up getting two patch tests, one for electrolysis and one for IPL. The patch test for the electrolysis managed to totally remove a thread vein on my nose so I'm very happy and will definitely be proceeding with the treatments. Overall very happy with the service provided and feel like I'm in good hands!
Lucia M
The staff was really nice and helped me understand my issue and provide clear information on next steps to follow. Really recommend!!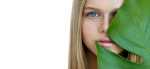 Frequently Asked Questions
Want to find out more? Get in touch with us to speak with a helpful member of our team.
Please read our terms and conditions here.
Is IPL painful?
IPL is not painful. Some may find it mildly uncomfortable, while others do not feel it at all. Our IPL specialists are fully trained and will talk you through the entire process if you are at all worried.
What is the difference between IPL and laser skin treatment?
IPL and laser skin treatments are very similar. Our trained clinicians offer IPL treatments and will talk you through the similarities and differences between both at your consultation.
Is IPL skin rejuvenation safe?
IPL skin rejuvenation is very safe when carried out by trained skincare specialists. We will provide you with the correct pre-treatment and post-treatment advice to ensure you benefit from maximum results with minimal side effects.