What is Advanced Electrolysis?
Advanced electrolysis is a specialist skin treatment that can be used to remove a variety of cosmetic skin imperfections quickly and efficiently. Because of this, it is one of our London clinic's most requested treatments. The results are truly life enhancing.
Our experienced and highly trained advanced electrolysis practitioners use a sterilised and disposable probe and variable current to cauterise skin imperfection, such as Skin Tags, Blood Spots, and Milia to name a few. This produces a heating effect that causes the structure and its content to coagulate or dry up when applied to the blemish.
The process is a quick and straightforward method of skin imperfection removal, which causes no prolonged or residual pain. You may experience a stinging sensation that can be mildly uncomfortable, but our trained team can talk you through this at either our Kensington or Wimbledon central London skin clinics.
Initial Consultation
During your consultation at our Kensington or Wimbledon clinics, one of our skincare experts will assess the area of skin you wish to treat. The area will be assessed for treatment suitability, and a patch test will be carried out for your wellbeing.
From this, we will be able to let you know roughly how many sessions may be needed at either our Kensington or Wimbledon Central London clinics for full removal. If it is just a single blemish, we may be able to treat it on the same day.
After the patch test, you will need to wait 2-4 weeks before treatment. This ensures that the skin has completely healed before the full procedure is carried out. If any medical information changes between your patch test and the day of the procedure, please let a member of our team know at one of our London clinics.
Please do not use any exfoliating products, retinol, retinoids or acids at least 72 hours before your treatment. It is important that you do not fake tan at least two weeks before.
During Advanced Electrolysis Treatment
When carrying out red thread vein or blood spot removal, a precise method is used to lightly trace the blood vessel/spot. Our advanced skincare specialist will watch for the vessel to disappear or change to a light grey or purple colour.
For skin tags and DPN's a light tapping motion is used to absorb the water content within the lesion, drying out and triggering a healing response. This causes the blemish to form a crust or scab, aiding the new skin to form underneath. 
During blemish removal, we make sure to treat only the skin imperfection and not the healthy surrounding tissue. The blemish is cauterised until dry to form a crust. After advanced electrolysis is complete, your skin begins the healing process. This allows the dead skin cells involved in the electrolysis process to push up to the skin's surface and flake off the same way a tiny cut heals. The treated area may also crust over or form a scab.
After Treatment
After your advanced electrolysis treatment is complete, you may expect some fine crusts or scabs. Please do not touch these scabs or pick them off. This may last anywhere between 5-14 days while the skin imperfection heals.
It is also common to experience redness and swelling for the first 24 hours. Whilst the skin is healing at home, please make sure to use aloe vera and SPF. This will keep the skin protected and moisturised post-procedure.
View our full advanced electrolysis aftercare document here.
We Also Offer…
In addition to advanced electrolysis, we have a range of treatments available to suit all types of skin.
GET STARTED TODAY
Book Your Appointment
Advanced Electrolysis Costs
At Eden Skin Clinic, we offer advanced electrolysis at both of our Kensington and Wimbledon skincare clinics, with prices starting from £120.
For more information about our prices, please view our prices in Kensington and Wimbledon respectively.
If you would like to learn more about the process or whether it would be suitable, please do not hesitate to get in touch.
If you are a new customer ready to take the next steps in your skincare journey, please fill in our online consultation form. We will get back to you shortly to book you in. If you are an existing customer, feel free to book now!
Donna R
My second time at Eden Wimbledon, but I hadn't been for quite a while. The Wimbledon clinic is more spacious now, light and bright. Really positive experience. The therapist who did my treatment was lovely, and made me feel comfortable throughout the procedure. I have booked in for my next session.
Jacob M
Everything was explained well and the service was great.
Cathy J
Lovely experience, clear communication, this was my first treatment and I felt comfortable and confident I was in safe hands.
Michelle S
It was great to meet Adele for a skin test patch. Her expertise was evident from her explanation of my treatment for DPN which was informative and thorough which gave me confidence in moving forward with the full treatment. Excellent!
Megan S
Appointment was on time. All of my questions were answered and the Hand Therapist listened well. Additional exercises were given to me to further my range of motion and a return appointment was left open if needed. Excellent care.
Susan M
It was the 5 star rating Eden Skin Clinic already had which attracted me to book a visit as I needed treatment for skin tags. The staff are welcoming and professional and I felt at ease throughout the treatment process. I don't hesitate to 100% recommend this Clinic.
Gordon M
I had a 30 minute consultation with Adele with a view to possible advanced electrolysis sessions for my skin condition. My appointment was easy to book & an email confirmation received. On arrival I was seen on time. Adele put me immediately at ease & was able to answer all my questions about the procedure and what to expect. She examined me with care and then fully explained the equipment she would be using. She then demonstrated on me how it works which I found very useful. Adele also advised about aftercare and the costs involved. Overall an excellent experience!
Daniel T
Absolutely loved it! The lovely lady Lorraine was very friendly and professional. Would definitely recommend to others.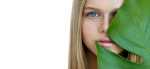 Frequently Asked Questions
If you don't see the answer to your question or would like to find out more about our treatments, get in touch with us today to speak to a friendly member of our team.
Please read our terms and conditions here.
Does advanced electrolysis hurt?
Most people do not find this treatment painful. You may experience a short, quick sting that can be mildly uncomfortable.
What happens during advanced electrolysis?
Advanced electrolysis is one of the least invasive and most reliable treatment methods for various skin imperfections such as blood spots, milia and skin tag removal. An ultra-fine sterile disposable probe is inserted into the imperfection, producing a heating effect that cauterises it.
What do I need to be aware of before my appointment?
Before attending your treatment, it is important that you inform the clinic of any medication or medical health changes. For 48 hours before treatment, do not use retinol, exfoliating or acid products. This includes BHAs, AHAs and PHAs. It is best if you come to your appointment makeup free if we are treating the face.
Do I need a patch test?
Yes, if you are considering advanced electrolysis, you will need a patch test. This is vital as it allows us to understand how the skin will react and how well it will heal. It also helps our clients feel more comfortable with treatment, giving them a better understanding and expectation of the process. Once the tested lesions have healed, you may come for your first session, where we will treat any other imperfections.
How many sessions will I need?
The number of sessions you need will depend on how many imperfections you would like to treat. Your therapist will be able to advise you on this during your initial consultation at our Wimbledon or Kensington clinic.
If you have a skin imperfection that is not listed, please get in touch. Advanced electrolysis can be used to remove many other types of skin blemishes. Multiple treatments may be needed for certain conditions.
What after effects will I experience?
For 24-48 hours after treatment, the skin can look pink or slightly swollen. The treated area will typically scab over or crust and drop off in around 5-21 days for the face and 2-5 weeks for the body. Once the scab has dropped off, the skin underneath may be slightly pink.
We advise against exercise or heat treatments for 48 hours after your appointment. Keep the area clean and dry, applying aloe vera regularly to aid healing. Make sure to always wear SPF. The next day you may lightly cleanse the area with a non-perfumed cleanser.