What is IPL Laser Hair Reduction?
IPL Laser Hair Removal works by directing controlled pulses of light into the skin, which penetrate the epidermis and are absorbed by the melanin (pigment) in the hair shaft. This energy is converted into heat which destroys the follicle. Over time, this process will reduce unwanted hair growth.
This hair reduction method can effectively reduce hair growth by 85-90%. This is a sufficient long-term solution for most people, but others may find it necessary to follow with electrolysis. It is particularly efficient for treating large areas of unwanted hair growth. IPL treatment is not suitable for white, blonde, or red hair and works best on darker hair.
The process is quick, and whilst it can be uncomfortable, it is not usually considered overly painful. Most people experience a slight stinging and heat sensation, but this is short-lived. IPL Hair Reduction treatments are available at both our Kensington and Wimbledon skin clinics. We offer permanent hair reduction for both men and women.
Initial Consultation
Before you start treatment, we require that all new patients have an initial consultation and patch test. During this appointment, we will examine the area you wish to treat to ensure that IPL Hair Removal is the correct treatment method.
From this, we can put together a bespoke treatment plan. If your hair is naturally pale, you may be better suited to electrolysis. Please note we only treat small areas with electrolysis, such as the face, underarm and nipple areas.
Twenty-four hours before arriving at your IPL laser Hair Removal appointment, please shave the treatment area.
During Treatment
For 30 days before treatment, please make sure to avoid sunbeds, fake tan, depilatory creams or bleach. Do not wax, thread, tweeze or have electrolysis in the treatment area either.
During treatment, one of our advanced IPL Hair Removal technicians will talk you through the process. Our technicians use an IPL device to direct pulses of light into the skin, destroying the hair follicles. This treatment is relatively pain-free, with some clients experiencing a stinging or snapping sensation on the skin.
After IPL Hair Removal
Once your IPL Hair Removal treatment is complete, it is important that you follow the aftercare advice provided by your practitioner. It is common to experience redness and swelling for up to 48 hours afterwards. However, this is usually short-lived.
After the treatment, you may leave with visible hair growth, however, the hairs will start to fall out around 1-3 weeks after your session. To encourage the hair to shed, you can shave or exfoliate the treatment area, but you must wait at least four days after treatment before doing so.
Apply aloe vera or witch hazel regularly to the treatment area with clean cotton wool, not fingers. Keeping your aloe vera in the fridge will provide a cooling effect, soothing the treated area.
For 24-48 hours after IPL Hair Removal Treatment, do not take hot showers or baths, avoid exercise, and do not apply makeup, soap or perfumed products to the treated area. It is important that you do not scratch, pick or touch the skin.
For 30 days after treatment, we advise that you avoid UV exposure and always wear SPF.
There must be a minimum of 30 days between each IPL Hair Removal session. Initially, sessions will be around every 4-6 weeks. As hair regrowth slows, these sessions will be spaced further apart, progressing to even 6-8 weeks apart.
View our full IPL Laser Hair Removal Aftercare document here.
We Also Offer…
Our Wimbledon and Kensington clinics both have a wide array of treatments available for you to choose from.
GET STARTED TODAY
Book Your Appointment
IPL Hair Removal Costs
If you are looking for a permanent hair reduction method and feel that IPL is right for you, please get in touch with us today. We offer IPL Hair Removal at our Kensington and Wimbledon clinics in Central London, with prices starting from £40.00.
For more information about our prices, please view our prices in Kensington and Wimbledon respectively.
If you are a new client, please take a look at our online consultation form. All new clients are required to have a consultation and patch test with one of our advanced practitioners before booking in for an appointment. This allows us to determine that IPL Laser Hair Removal is suitable and safe for you!
If you are an existing client, please feel free to book online.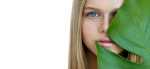 Frequently Asked Questions
If you don't see the answer to your question, you can contact us or book a consultation at our Wimbledon or Kensington clinic.
Please read our terms and conditions here.
Does IPL Hair Removal hurt?
IPL Hair Removal does not hurt. It may feel like a short, quick sting with a slight heating sensation.
What is the difference between IPL Hair Removal and electrolysis hair removal?
We typically advise IPL for the body as well as the face. Electrolysis has an advantage for white, light or red hairs that IPL cannot pick up. It can also remove stubborn, thicker hair.
How many sessions will I need?
In most cases, clients will need 6-8 sessions for the best results. As mentioned, we recommend following up with infrequent maintenance sessions (e.g. a single session every 1-2 years) or electrolysis.
Is it permanent?
IPL Hair Reduction is a permanent hair removal method. Hair growth can be reduced by 85-90%, however, some patients may need to follow up treatment with electrolysis. This is because electrolysis is the only method of hair removal that is 100% permanent.
How Does IPL Laser Hair Removal work?
All hairs have an individual follicle from which they grow. During IPL Hair Removal at our Kensington and Wimbledon clinics, controlled pulses of light are directed into the skin. These pulses penetrate the epidermis and are absorbed by the melanin in the hair shaft.
Melanin is a natural pigment found within both the skin and hair. Once absorbed by the melanin, the light energy is converted to heat, and the hair follicle is weakened and, over time, destroyed.