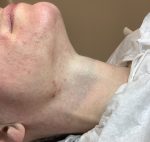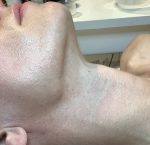 DRAG
What is AlumierMD?
AlumierMD was created with an understanding that everyone wants clear, beautiful skin. 
With over 100 years of combined skin care experience a team of PhD biochemists, physicians and skincare specialists created science-backed products in luxurious formulations. Researching the optimal ingredients and concentrations enhanced with advanced delivery systems to create prescription-strength formulations for a wide range of skin profiles. 
Individuals have unique skin profiles which means one product or skin care regimen does not suit all, and is why the AlumierMD skin care line is customised to meet each individual's needs for optimal results. 
From formulating and product testing, to creating travel-size products and innovative bottles that keep ingredients fresh, we design with the client in mind. All AlumierMD products are free of parabens, sulphates, petroleum and dyes. Their packaging is recyclable and all products are created to work synergistically with each other.
AlumierMD Facials
*Glow and Radiant peels include a complimentary homecare kit to use post skin peel for 5-7 days (RRP £20).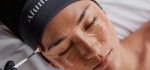 AlumierMD Glow Peel
The AlumierMD Glow Peel combines lactic acid, salicylic acid and resorcinol to create a multipurpose resurfacing solution effective in minimising the appearance of fine lines, wrinkles and hyperpigmentation issues. This skin peel reduces age spots, discolouration and uneven skin tone.
Our AlumierMD Glow Peel facial does this by exfoliating dead skin cells and stimulating cell renewal. In order to cater to your skin's needs, we can tailor this skin peel by strength.
*The Glow Peel has been discontinued by AlumierMD, so once we use up all remaining stock this will no longer be available.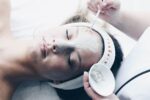 AlumierMD Radiant 30 Peel
AlumierMD Radiant 30 Peel is an alpha hydroxy acid resurfacing skin peel containing lactic acid. It works to exfoliate dead skin cells, boost cell turnover, stimulate collagen and improve skin texture and tone.
This multifunctional AlumierMD facial skin peel targets multiple skin conditions, including signs of ageing such as fine lines and wrinkles, discolouration, sun damage and large pores.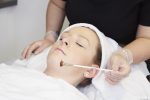 AlumierMD Radiant 20/10 Peel
This resurfacing AlumierMD facial skin peel contains a powerful combination of lactic and salicylic acid. It works to improve skin tone and texture by exfoliating dead skin cells and speeding up cell turnover.
Our multipurpose 20/10 resurfacing skin peel also helps to minimise the appearance of fine lines and wrinkles, large pores, hyperpigmentation and sun damage. This will leave your skin clear and radiant.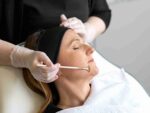 AlumierMD Express Facial
The AlumierMD Express Facial is the best choice for those who need a deep cleanse but do not have a lot of time or who are not yet ready for a skin peel. It is also the perfect introduction to AlumierMD!
Taking only 30 minutes, this AlumierMD facial combines high performing active ingredients with a thorough deep cleanse to address your skin concerns.
The treatment you receive is customised to your skin and will leave you looking incredibly radiant, feeling refreshed and with balanced skin.
AlumierMD Products
As well as offering AlumierMD skin peels and other AlumierMD facials, we also sell their award winning skincare products for our clients to use at home. Designed using state of the art science to create effective, prescription strength products, AlumierMD sell a range of skincare items for all skin types.
To gain access to the online store, please fill out our form. Here we can find out more about what you wish to treat to create a bespoke skincare regime that is tailored to any concerns you may have. As AlumierMD products are prescription strength, you must have either an online or face to face consultation with a member of the Eden team before you can browse the available items online.
If you have any questions, please do not hesitate to get in touch.
AlumierMD Mask Add-ons
For an extra boost from your AlumierMD facial or skin peel, you may choose a mask add-on. Please choose from Enzyme Retexturizing, Refining Clay, Deep Moisture Mask, Aqua Infusion Treatment, Detox Clear or Vitamin A Boost.
If you are not sure which add-on would be best suited to your skin type and skin peel, please do not hesitate to speak to a member of our team.
GET STARTED TODAY
Book Your Appointment
AlumierMD Facial & Skin Peel Costs
If you would like to visit either our Kensington or Wimbledon central London clinics for an AlumierMD skin peel or another AlumierMD facial, please get in touch today.
Prices start from £65.00. Please view our Kensington and Wimbledon price pages for full information. 
If you are a new client, please fill in our online consultation form so that we can assess your suitability for these treatments.
If you are an existing client, please feel free to book now. We look forward to assisting you on your skincare journey!
To speak to one of our experienced skincare specialists please call either our Kensington or Wimbledon London skin clinics.
Ally Lim
AlumierMD Peel
As always, a very good service. My skin feels much better!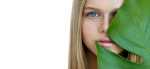 Frequently Asked Questions
Can't find the answer to your question? Get in touch with us today to speak to one of our helpful specialists.
Please read our terms and conditions here.
How many sessions will I need?
Everyone's skin is different; however, we recommend 3-6 sessions for clinical improvement.
What is the required down time?
With our Radiant 20/10 Peel, the skin may look slightly pink after. With the Glow Peel, your skin may look red and resemble sunburn. You may experience shedding after your first treatment.
What pre-care steps do I need to take?
Please do not use any retinol, retinoids, exfoliation or acid products for 48 hours before treatment. This includes AHAs, BHAs and PHAs. It is important that you inform the clinic of any medication or medical health changes before your appointment. Please come makeup-free and do not carry out hair removal of any kind on the treatment area for one week before.
What is the required aftercare?
It is important that you do not touch, pick or scratch the skin after treatment. That evening, please do not cleanse or use any creams and perfumed products. You should also avoid fake tan. Use a clean pillowcase. The next day you may lightly cleanse with a non-perfumed cleanser and apply an SPF. Please use the post-procedure kit provided by your therapist. Avoid retinol, exfoliants and acid for 48 hours.
What other treatments do you offer?
We offer an array of treatments suitable for various skin types and conditions. Promote collagen production and benefit from smooth, plump skin with micro-needling, or explore our range of Mesopeel chemical peels. Including AHAs and BHAs, these peels can effectively rejuvenate and hydrate the skin. Browse our selection of available treatments and book a consultation with us today.