How Does Mesopeel® Work?
Every 28 days, our skin naturally regenerates and renews itself. That renewal process, however, becomes more erratic and slower during adolescence, menopause, and natural ageing. This may result in dark pigmentation patches, wrinkles, fine lines, and a dull complexion.
Chemical peels with Mesopeel® reveal brighter, more youthful-looking skin while also assisting in maintaining a healthy appearance. This is because the organic fruit acids (AHAs and BHAs) increase the acidity of the skin.
Although certain chemical peels can be performed at home, Mesopeel® is stronger than pharmaceutical peels and yields better results. Exfoliation is prompted by a change in the pH level of the skin, which chemically loosens the connection between healthy and dead skin. This encourages the growth of collagen and elastin as well as the development of new, healthy skin cells.
Before Mesopeel® Chemical Peel Treatment
One of our highly skilled Mesopeel® chemical peel specialists will consult with you prior to the start of your treatment at our Kensington or Wimbledon clinic. They will have a conversation with you to learn about your goals during this appointment.
After that, we will be able to advise you on the number of sessions you require. For best results, we advise a course of treatments, usually consisting of three to six sessions, followed by maintenance. It takes time to improve and lessen skin damage and concerns, just as they build up over time.
Patch testing must be done at least 24 hours in advance. It is crucial that you wait 48–72 hours before treatment to use retinol, exfoliants, or acid products. Please try to avoid being in the sun for a full week prior to your appointment, and if at all possible, arrive at your chemical peel appointment without makeup.
After Mesopeel® Chemical Peel Treatment
Skin peels cause minimum irritation, although some redness or tautness is common immediately after the treatment. This usually lasts 24-48 hours following the chemical peel. Please make sure to use the skincare products recommended by your therapist.
Some people experience shedding or light flaking after their first chemical peel treatment, but this varies from client to client.
It is important that you do not cleanse the skin using perfumed products, creams, lotions or fake tan for 48 hours after treatment. The day after, you may lightly cleanse with a non-perfumed cleanser followed by SPF only.
We Also Offer…
In addition to our Mesopeel® chemical peels, we have various treatments for you at our Wimbledon and Kensington clinics.
GET STARTED TODAY
Book Your Appointment
Mesopeel® Chemical Peel Costs
Mesopeel® chemical peels are available at both our Kensington and Wimbledon central London clinics, with prices starting from £100.00. If you have any questions, please do not hesitate to get in touch.
For more information about our prices, please view our prices in Kensington and Wimbledon respectively.
To learn how they could help improve the appearance of your skin, why not arrange a consultation with one of our skincare experts?
If you are an existing customer, please feel free to book an appointment online.
Debra Hoe
Microdermapeel
A detailed explanation of the treatment and an experienced therapist immediately put me at ease, as this was the first time I'd been to the skin clinic. My skin definitely benefited from the treatment, and I'm already booked in for my next. Highly recommend.
Buket Komour
Mesopeel
Adele was super lovely and informative, and helped choose the best treatment for my skin today. My skin feels great!
Nan-See McInnes
Mesopeel
My skin is always glowing after a Meso Peel with Lorraine. Great customer service, as always!
Sarah Boyks
Mesopeel
Super friendly and loved how I was talked through every step!! 🙂 definitely will recommend your place to friends and be back!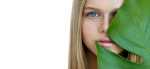 Frequently Asked Questions
If you require more information about Mesopeel® Chemical Peels, get in touch with us today to discuss the best option for you.
Please read our terms and conditions here.
How many sessions will I need?
Eden Skin Clinic advise 3-6 sessions of Mesopeel® chemical peel treatment for clinical improvement.
What are the after effects?
After your Mesopeel® treatment, the skin may look slightly pink. This is completely normal.
Can you see results after one skin peel?
After just one chemical peel, you will notice a visible improvement. Your skin will appear brighter, clearer and smoother. This being said, the best results are obtained after multiple treatments at our London skin clinics in Kensington or Wimbledon.
What is Mesopeel®?
Mesopeel® is a pharmaceutical-grade chemical peel that can only be carried out by trained specialists. Skin peels can be used by aesthetic professionals to provoke accelerated skin regeneration in a controlled manner, improving skin texture and tone, and reducing the appearance of scarring or wrinkles.
What aftercare is required?
After your skin peel, please do not touch, pick or scratch the skin. It is important you don't use any creams, cleansers, perfumed products or fake tan the evening after treatment. Make sure to use a clean pillowcase. In the morning, you may lightly cleanse and apply SPF. Do not use retinol, exfoliants or acids for 48 hours after.
What do I need to be aware of before my appointment?
Please do not use any retinol, retinoids, exfoliation or acid products for 48 hours before treatment. This includes AHAs, BHAs and PHAs. It is important that you inform the clinic of any medication or medical health changes before your appointment. Please come makeup-free and do not carry out hair removal of any kind on the treatment area for one week before.
Will a chemical peel remove dark spots?
Skin peels can be used to reduce the appearance of dark spots, including acne scars, melasma and sun damage. The best peels for this include active ingredients such as glycolic acid or lactic acid. When you visit our Central London clinics in Wimbledon or Kensington for your initial consultation, our experienced skin therapists will be able to advise you on the best peel for your skin concerns.
What is a Mesopeel® Treatment?
Mesopeel® chemical peels help to maintain a healthy appearance while revealing fresher, brighter skin. This is due to the inclusion of organic fruit acids, AHAs and BHAs, raising the skin's acidity. Our skin typically renews and regenerates naturally every 28 days. However, during adolescence, pregnancy, menopause, and as we age naturally, this renewal process becomes slower and more irregular. This can lead to fine lines, wrinkles, dull tone and dark pigmentation spots.
While some chemical peels can be carried out at home, Mesopeel® are pharmaceutical strength delivering maximum results. By changing the skin's pH level, the bond between dead skin and healthy skin becomes chemically loosened, prompting exfoliation. This promotes the growth of new, healthy skin cells as well as collagen and elastin production.