What Are Fine Lines & Wrinkles?
Fine lines and wrinkles are a natural part of the ageing process. Our skin loses elasticity as we age, and collagen production slows down, resulting in wrinkles. While there is no way to stop the formation of wrinkles and fine lines completely, there are several steps you can take to reduce their appearance.
Wrinkles begin as fine lines, which are microscopic creases on the skin. They are closer to the skin's surface than wrinkles. Wherever you make repetitive facial movements, such as the areas surrounding your eyes and mouth when you smile or squint, you will notice small lines on your face. Wrinkles are the result of fine lines when met with gravity and ageing. Wrinkles are deeper creases or folds within your skin that can form anywhere.
Fine lines and wrinkles are mostly found on our neck, face and hands. Fine lines and wrinkles can be unsettling, however all our treatments can help reduce wrinkles in all three of these areas. If you have concerns about premature ageing, are unsure about how to address fine lines and wrinkles, or where to start contact Eden Skin Clinic today for your initial consultation. 
Treatments to help reduce fine lines & wrinkles
You can consider cosmetic treatments to help prevent the ageing process at both our London clinics in Kensington and Wimbledon clinics.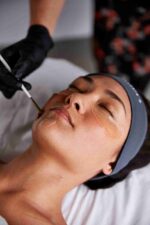 AlumierMD Skin Peels
Here at Eden Skin Clinic, we offer a three AlumierMD skin peels that can be used alongside AlumierMD home skincare products for optimal skin health.
Learn More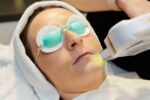 IPL Skin Rejuvenation
We offer IPL skin rejuvenation at our Kensington and Wimbledon clinics in central London. Both technologies are clinically proven, safe, non-surgical skin treatments that give effective, lasting results. Featuring a quick and gentle process, IPL skin rejuvenation can be used to treat a wide range of advanced skincare conditions.
Learn More
Micro-needling
Micro-needling is an effective way to improve skin damage from acne, scarring and stretch marks. Using a state-of-the-art Dermapen micro-needling device, our skincare experts at Eden Skin Clinics in Wimbledon and Kensington will have your skin plump, hydrated and tightened in only a matter of time.
Learn More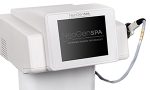 NeoGen SPA Nitrogen Plasma
Plasma therapy is an effective solution to a wide range of skin concerns, particularly anti-ageing, with results that continue to improve over time. NeoGen SPA's plasma offering is unique in that its treatments can be tailored to suit all skin types, tones and ages. It provides a more comfortable, quicker procedure with less downtime than traditional plasma treatments.
How Can I Reduce Fine Lines & Wrinkles?
First, it is essential to protect your skin from the sun. Sun exposure can cause wrinkles to form more quickly, so wearing sunscreen with an SPF of at least 30 every day is important. Additionally, you should avoid smoking and limit your alcohol consumption, as both can contribute to the formation of wrinkles. Second, you should make sure to keep your skin hydrated. Drinking plenty of water and using a hydrating moisturiser can help keep your skin looking and feeling its best. Using products that contain antioxidants, such as vitamin C, helps reduce the appearance of wrinkles. Thirdly, you can use topical treatments to reduce the appearance of fine lines and wrinkles. Retinol is a popular ingredient in many anti-ageing products, as it helps to stimulate collagen production and reduce the appearance of wrinkles. You can also use products that contain peptides, which help firm and tighten the skin. 
GET STARTED TODAY
Book Your Appointment
Fine Lines & Wrinkles Treatment Costs
Contact Eden Skin Clinic if you want to find out more about how you can work to reduce fine lines and wrinkles with our range of non-surgical skin treatments. Our highly qualified professionals would be happy to evaluate your skin conditions and provide a personalised treatment plan to help the natural ageing process. 
Why not schedule a consultation with our Eden Skin Clinic team members to discover more about our anti-ageing treatments? To prescribe the best course of therapy for you, our skilled staff will assess your skin and address any of your concerns. Additionally, you can reach us by phone at our London clinics in Wimbledon or Kensington. Our knowledgeable team would be pleased to respond to your inquiries.
See our clinic price lists if you're interested in the prices of our Skin Peels, Micro-Needling, IPL Skin Rejuvenation and Neogen Plasma treatments. Neogen Plasma treatments are only available at our Kensington skin clinic.