Meet Our Team
Find out more about our amazing and experienced team here at Eden Skin Clinic. If you have any questions at all, or would like to find out more, please do not hesitate to get in touch.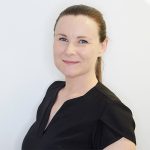 Founder/Clinical Manager
Lorraine
Lorraine Scrivener, Eden Skin Clinic's Founder, has over 22 years of experience within the skin care industry. As a skin care specialist, Lorraine has a passion for microneedling and advanced electrolysis, with a personal interest in skin rejuvenation. At the core of Lorraine's ethics is a focus on client experience and handpicking a team of like-minded individuals to work with who also strive for excellent results.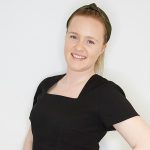 Assistant Clinical Manager
Adele
Having been with Eden Skin Clinic for over 8 years, Adele is our Assistant Clinical Manager. With over 9 years of industry experience, Adele has personally contributed to the growth of the company. She specialises in advanced electrolysis and has a personal interest in anti-ageing treatments. Adele is meticulously detail-oriented and enjoys collaborating with clients to design bespoke treatment plans that suit their needs.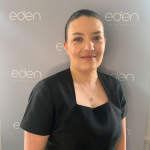 Senior Aesthetic Therapist
Marinda
Marinda is our Senior Aesthetic Therapist and has been a part of the Eden Skin Clinic team for over a year. Born and trained in South Africa, Marinda has been working in the industry for 18 years. With a passion for all things skin, she is here to assist our clients on their skincare journey. Marinda has a special interest in microneedling, and has achieved a level 4 qualification in laser treatment.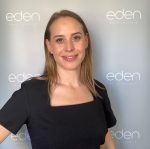 Aesthetic Therapist
Livia
A recent addition to the Eden Skin Clinic team, we are thrilled to introduce Livia, our Aesthetic Therapist. Originally having trained in Hungary, Livia has been working in the industry for 14 years. She is an all-rounder whose favourite part of her job is building clients' confidence, particularly those concerned with problematic skin, through a combination of expert advice and impressive results.