IPL Skin Rejuvenation: What Is It and How Does It Work?
At Eden Skin Clinic, IPL Skin Rejuvenation is a tested and proven treatment. This treatment has become highly popular in the aesthetics industry by dramatically improving the skin's appearance and repairing the glow. 
No matter your age or gender, at some point, you may experience age spots, sun damage, redness & facial thread veins or particular skin concerns, which can cause insecurities. These are usually the most common reason why many people seek to have this light therapy treatment. 
Why would you get IPL Skin Rejuvenation? 
IPL Skin Rejuvenation helps minimise and treat numerous advanced skin concerns to provide lasting results to heighten your confidence. The collagen produced as a result of the light pulses floods the area and plumps the skin, smoothes out fine lines, and gives the skin a more youthful appearance. Booking a series of IPL Skin Rejuvenation treatments at Eden Skin Clinic will give you fresh skin to be proud of. Get in touch with us to learn more about this specialised treatment. 
How Does IPL Skin Rejuvenation Work?
At our skin clinics in Kensington and Wimbledon, we employ highly qualified technicians who can efficiently perform IPL Skin Rejuvenation.
IPL stands for intense pulsed light and works by delivering precise light pulses to the skin's outer layers. Because of its meticulous management, this light has the exact amount of energy needed to eliminate any concerns targeted, including pigmentation, sun damage, and facial thread veins, without causing any harm to nearby tissue.
Unlike laser treatments, IPL Skin Rejuvenation releases light of many different wavelengths, similar to a photo flash which is less focused than a laser. IPL penetrates down to the second layer of your skin without harming the top layer.
Melanin and haemoglobin absorb this light, which are two of the body's natural components. Melanin naturally occurs in pigmented areas, while haemoglobin is present in red blood cells. As this light is carefully controlled, it contains the right amount of energy to reduce particular skin concerns without repercussions.
What Skin Concerns Can IPL Skin Rejuvenation help?
Many people favour IPL Skin Rejuvenation for its beauty to help revive the skin and focus on numerous advanced skin concerns. 
At Eden Skin Clinic, we can help to treat the following skin concerns with IPL skin rejuvenation.
Sun Damage 

Freckles 

Vascular lesions
This treatment works to clear up your complexion to minimise and help treat any issues you feel are affecting your confidence. This particular treatment is non-surgical and non-invasive. Eden Skin Clinic's clients will be able to reap these benefits all of this without having to resort to invasive procedures.
Although many patients report visible improvement after just one treatment, It may require more than one session to see results. We can assure you that this premium treatment is worth it. You can be confident when flaunting your skin instead of concealing it.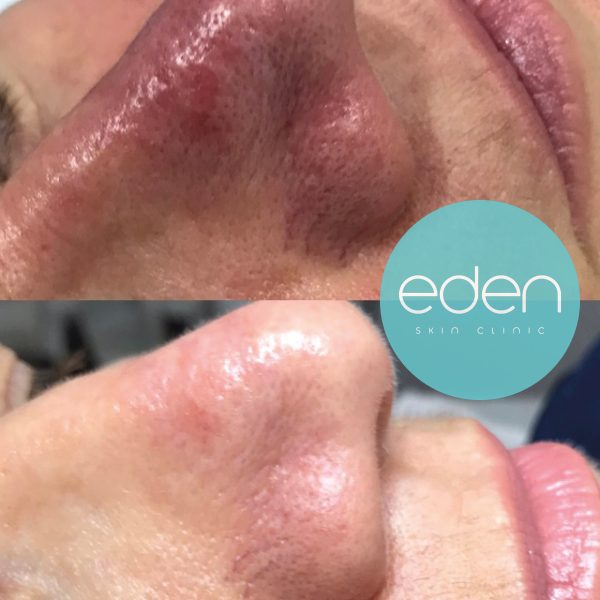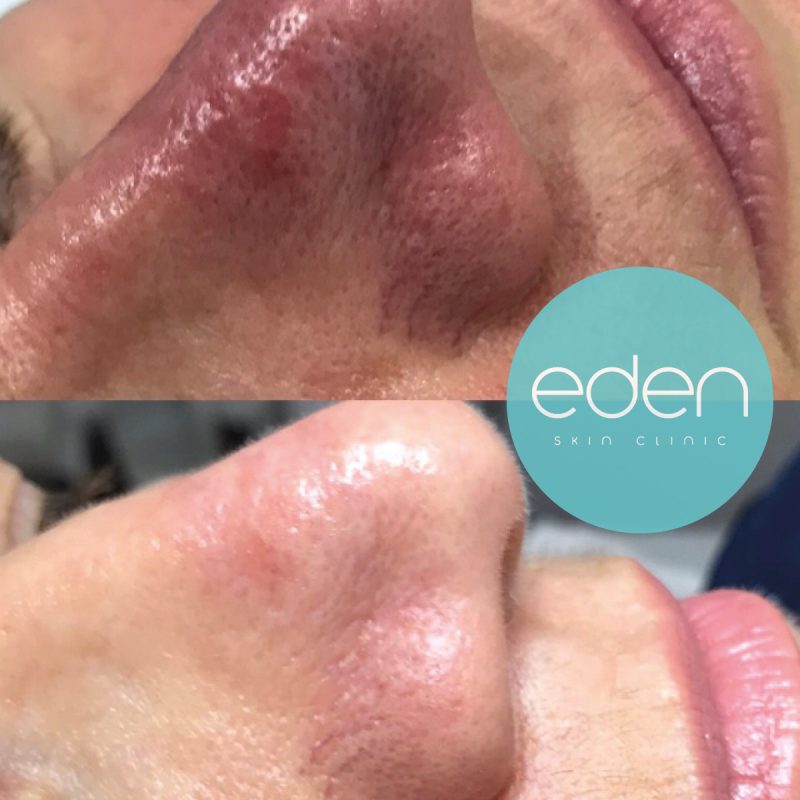 Sun-kissed Skin Benefits From IPL Skin Rejuvenation? 
Due to our country's climate, we are known to travel abroad and expose our skin to intense UV rays. Unfortunately, our drive for sunkissed tanned skin has simply made our skin age quickly. Sun damage from UV exposure is a primary contributor to skin ageing. Additionally, even routine facial movements like frowning can cause fine lines to develop, eventually developing into wrinkles.
Ageing is a daunting worry for most people. However, this treatment stimulates the skin's natural process and reverses the effects of ageing. Eden Skin Clinic's founder Lorraine is an anti-ageing expert. This treatment, tailored to your individual skin concerns, can provide customers with a youthful appearance free from the signs of early ageing.
How To Book Your IPL Skin Rejuvenation Treatment? 
Please get in touch with the Eden Skin Clinic experts today if you want to reduce the appearance of pigmentation, sun damage or fine lines and freckles. Our knowledgeable skincare consultants will be pleased to address any queries you may have about our IPL Skin Rejuvenation treatment. 
Both of our central London clinic locations in Wimbledon and Kensington offer our specialised IPL Skin Rejuvenation treatment. A helpful team member will be more than delighted to give you additional guidance or information on skin concerns and treatment benefits. 
Alternatively, You can contact either of our skin clinics directly to discuss anything further and find out the next steps you need to undertake to have this treatment. 
Please fill out our online consultation form if you are a new client. The next steps will be communicated to you shortly after filling out this form. We require a skin patch test if you have never had this treatment with us before. This patch test will ensure we can examine your skin beforehand and tailor this treatment to the correct skin concern and area needed.  
If you have been to Eden Skin Clinic before, book now!