Our Recommended Treatments for Sun Damage
Sun damage usually appears when an uneven production of melanin occurs due to exposure to ultraviolet (UV) rays, causing loss of facial elasticity and other significant signs of ageing. Book a consultation today to learn more about the treatments we offer at our Wimbledon and Kensington clinics in London.
What is Sun Damage?
Sun damage usually occurs when UV rays from the sun cause a speed-up of uneven melanin production, resulting in irregular pigmentation of the skin and permanent stretching of small blood vessels, which can prematurely age the skin. Although your skin can appear darker due to UV exposure, the extra melanin produced is the result of the body trying to protect itself.
Signs of Sun-Damaged Skin
The sun emits ultraviolet radiation, which is essential because it provides the vitamin D necessary for bone development. But it can become highly harmful if you do not adequately protect your skin. Depending on how much exposure you give your skin, sun damage can result in premature ageing and sunburn. In some dangerous cases, too much exposure daily can lead to skin cancer.
Many signs and symptoms of skin damage can occur should the skin be overexposed to UV rays, sometimes even for short periods. This includes:
Pigmentation / Hyperpigmentation
Age Spots
Freckles
Ageing skin
Wrinkles and Fine lines
Solar Lentigo/Sun Spots
Contact us at our Wimbledon or Kensington clinics in central London. Our expert team would be happy to answer your questions about the visual effects of skin damage.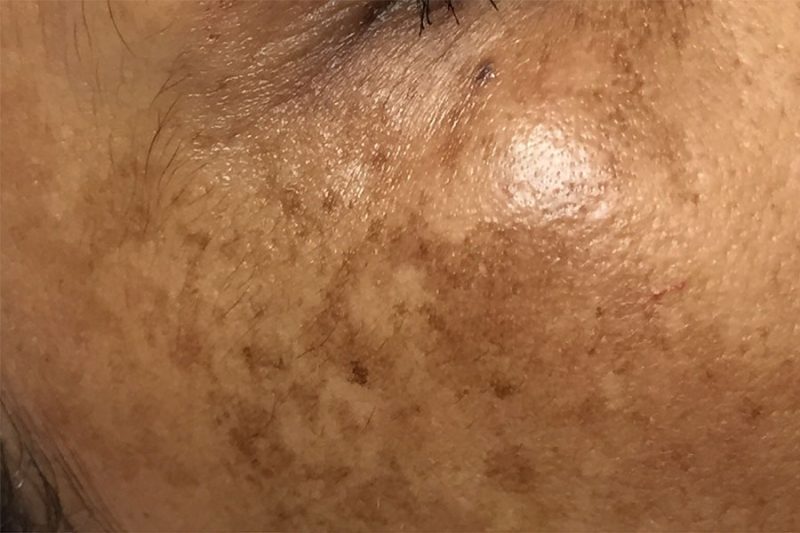 Ways to Prevent Sun-Damaged Skin
Prevention is always the best cure when it comes to sun damage. We stress the importance of protecting your skin from sunlight during the summer and encourage this all year-round, even during the dark winter months.
There are many ways to prevent the effects of sun damage, such as staying in the shade during peak times, keeping the skin covered, and using sunscreen or skincare products that offer SPF in their formula. Developing good sunscreen habits will protect your skin against the visible signs of ageing. Sunscreen delivers essential sun protection. You should make sure that the sun protection factor (SPF) is 30 or higher. SPF determines how well the sunscreen can block UV rays, so the higher the number, the more protection.
There is no 'healthy' way to get a tan, and if you do happen to burn out in the sun, ensure that you apply soothing aftersun or aloe vera gel and stay out of the sun until all signs of redness have gone.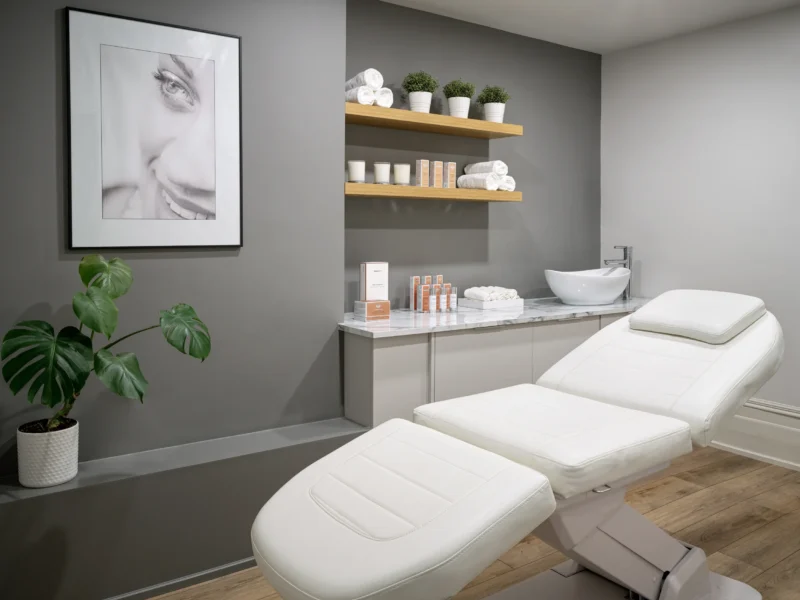 Treatment Prices
If you are interested in any of our advanced skin treatments to help treat the effects of skin damage, including our CryoPen treatments, IPL skin rejuvenation, microdermabrasion and chemical peels, please contact Eden Skin Clinic today. We would happily assess your skin concern and work with you to create a treatment plan. Additionally, we give general skin consultations if you need more clarification about your particular skin concern and the best way to reduce it.
Please fill out our online consultation form if you are ready to get booked for one of our treatments. We will call back to you shortly to schedule an appointment. You can also call us at our Wimbledon or Kensington clinics in central London. Our expert team would be happy to answer your questions and help you find a treatment that suits your needs.
For more information about our prices, please view our prices in Kensington and Wimbledon, respectively.