Christmas Gift Guide 2022!
As spooky season draws to a close, there's only a short window of partying, prepping, and panic buying before Christmas. With the festive season just around the corner, it's never too early to find the perfect gifts for the ones you love. To help make it the happiest holiday yet, Eden Skin Clinic have created an expert gift guide of skincare treats so that you can sleigh the gift-giving game!
Skincare Stocking Fillers
AlumierMD Eye Rescue Pads
Spread joy this Christmas with AlumierMD's Eye rescue pads. The perfect stocking filler for skincare enthusiasts, these refreshing gel pads help reduce puffiness and fine lines around the delicate eye area. Containing an expert combination of deeply moisturising and brightening ingredients, this product will shield skin against dehydration while helping to reduce blotchiness and an uneven skin tone.
Whether used as part of an indulgent self-care evening or to help you prepare for the New Year, AlumierMD's Eye Rescue pads are sure to be a hit!
This year, you can purchase four pairs of AlumierMD Eye Rescue Pads for £25, to buy in-clinic please visit us at our Wimbledon or Kensington branch or browse our AlumierMD product portal.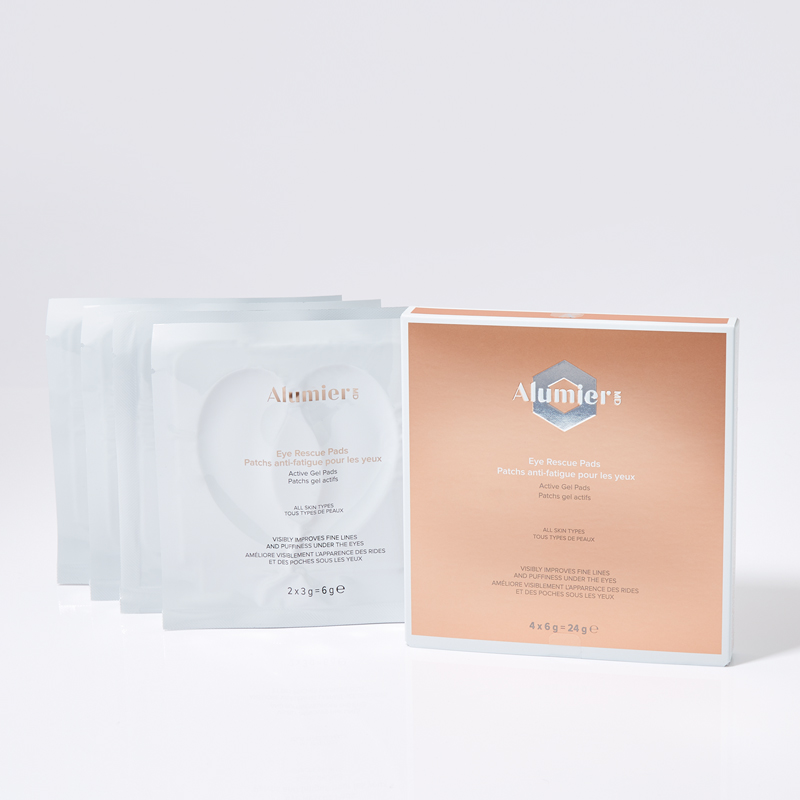 AlumierMD AluminEye
With office parties and late nights on the horizon, refresh dark circles and puffy eyes with one of our AlumierMD favourites, the AluminEye. This unique formula combines tremella mushroom extract, niacinamide, and murumuru butter to create a luxurious cream.
The perfect gift for a girl on the go, AluminEye helps improve the skin's firmness and elasticity. It also reduces puffiness, dark circles and the appearance of fine lines. Rich in vitamins and peptides, this expertly developed formula contains soft-focus and light-reflecting ingredients for visibly brighter and camera ready under eyes.
The AlumierMD AluminEye is available to purchase in-clinic or on the AlumierMD product portal.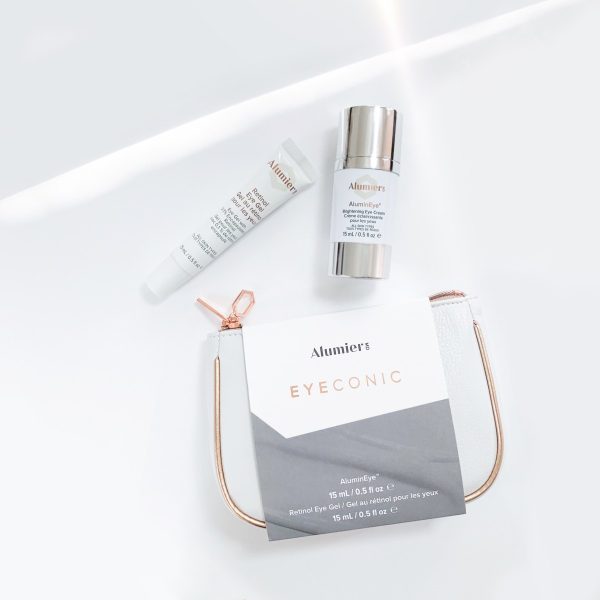 Gifts Cards
At Eden Skin Clinic, we understand that everyone's skin care needs are unique. Because of this, the gift of choice can often be the best option when it comes to treating friends, family, and skin! For this reason, we offer both Physical Gift Cards and e-Gift Cards that can be redeemed on any of our advanced skincare treatments or services.
For flexibility of use and the option to mix and match on multiple treatments, our Gift Cards can be topped up between £20 to as much as £1000. If you're looking to surprise a loved one who already enjoys one of our treatments, we'd be happy to advise you on the cost so that you can spoil them during their next visit.
Our physical vouchers are available in-clinic at both our Wimbledon and Kensington branches or over the phone at 0208 947 7037. For those looking to purchase through our website, visit our gift card page for further information.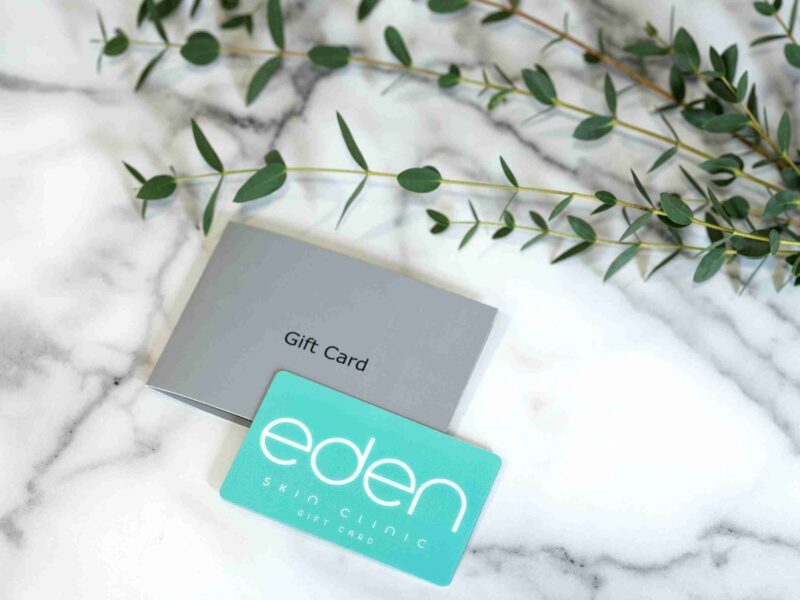 The Gift Of A Treatment
HydraFacial Eye or Lip Perk
Fast becoming one of our most sought-after treatments, the HydraFacial delivers powerful non-invasive resurfacing for incredible skin clearing, brightening, and anti-ageing results. By gifting a HydraFacial Perk to your loved one's treatment, they'll receive an intense boost of nourishment to their Eye or Lip area.
At Eden Skin Clinic, our specialist HydraFacial Eye or Lip perk includes an in-clinic treatment and at-home product for just £45.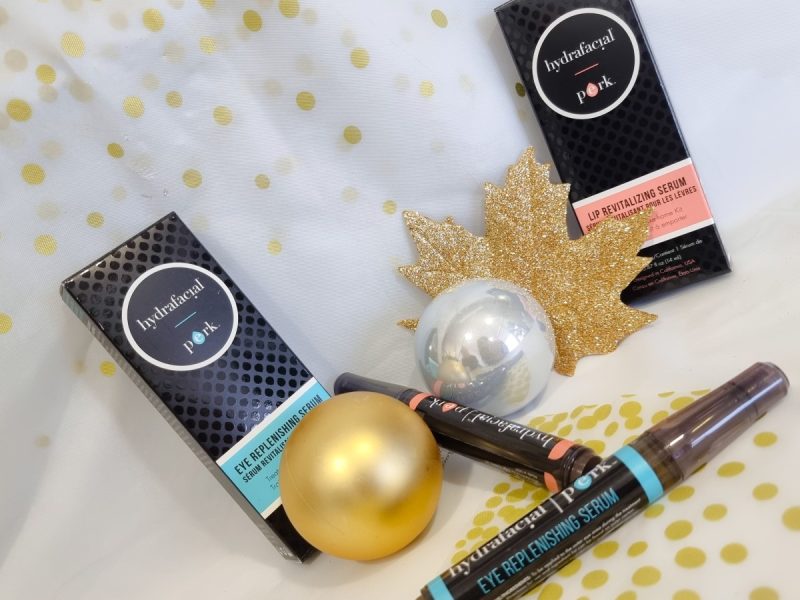 HydraFacial Platinum
Suitable for all ages and skin types, the HydraFacial Platinum is a treatment anyone would wish to be gifted. This advanced skin treatment takes your average facial to the next level by combining multiple treatment objectives to achieve maximum results.
Deservedly named the ultimate HydraFacial experience, the HydraFacial Platinum begins with detoxification through Lymphatic Therapy. It then deeply cleanses, extracts, and hydrates the skin while addressing specific skin concerns with a personalised booster of choice, concluding with LED Light Therapy.
The perfect present for a New Year transformation, the HydraFacial delivers instant and long-lasting results that are both seen and felt. With ongoing treatments, your loved one will notice intensely improved hydration, minimised dark spots, and an improvement in the appearance of fine lines and wrinkles.
Priced at £150, visit us at either our Wimbledon or Kensington clinic to arrange this fabulous gift or call us on 0208 947 7037.
Get Gift Ready With Eden Skin Clinic!
Here at Eden Skin Clinic, we believe that healthy, bright, and youthful looking skin can transform your confidence. If you feel inspired to gift your loved one with a thoughtful selection of skincare treats, get in touch with the Eden team today.
A friendly member of our skincare team would be more than happy to provide you with further advice or information. Alternatively, you can call us at either our Kensington or Wimbledon clinic with any questions.
Alternatively, you can browse our website for further information regarding our AlumierMD Shop, Gift Cards, or HydraFacial.
If you are a new customer, please fill out our online consultation form. We will get back to you shortly with the next steps.
If you are an existing client, feel free to book and arrange your treatment gift now.