How Can I Surprise My Girlfriend On Valentine's Day?
As Valentine's Day comes around again, most of us will find ourselves looking for the perfect way to surprise our girlfriends or boyfriends and make Valentine's Day special. If you are like the rest of us, you probably aren't quite sure what to do. As it is a whole day dedicated to showing your significant other, friends and family that you care about them, it often feels like the pressure is on! Luckily for you, we have found the best ways to surprise your girlfriend on Valentine's Day.
Plan A Day Out
As we are all spending much more time at home lately, getting outside is even more appreciated. If you are looking to surprise your girlfriend on Valentine's Day, why don't you plan a day out in the fresh air? While we aren't currently allowed to have a picnic, you can enjoy a scenic walk through the countryside or city with your significant other. Grab a take-out coffee and pastry on the way and spend some quality time together.
Skin Care Consultation
As most of us know, taking care of our skin is extremely important. We all want to look young forever, and by using the right skincare routine and having regular treatments, this is much more achievable. Although we all know this is the case, booking yourself in for a treatment and some TLC is not always at the forefront of our minds. This is why it is so much nicer to be surprised and have someone else do this for you. At Eden Skin Clinic, we offer in-depth 30-minute skin consultations with our expert practitioners. After having this consultation, your girlfriend or boyfriend will receive a bespoke treatment plan to have their skin looking radiant and plump, targeting any issues they may be facing.
Beauty Treatment
We all love visiting the spa, even if at the moment this isn't possible. Why not surprise your girlfriend on Valentine's Day with a gift card from Eden Skin Clinic for a specialist facial or treatment when we open again? With this, your significant other will have something to look forward to. Our gift cards are available online and are redeemable against all our skin treatments or our range of AlumierMD skincare products.
Romantic Dinner
Although seen as old-school, sometimes the most simple surprises are the best! We recommend that you surprise your girlfriend with a romantic dinner for two on Valentine's Day. Create a menu of your loved ones favourite foods in advance and get practising! On the day you can lay the table and light some candles, creating a romantic atmosphere that the two of you are sure to enjoy! Crack open a bottle of wine, or make your favourite cocktails and enjoy the time spent together.
Flowers
It is no secret that everyone loves receiving flowers – there is something about it that just makes you feel warm and appreciated. This is why we believe that even just giving your significant others a bunch of their favourite flowers and a breakfast in bed is the perfect way to surprise them this Valentine's Day. Sometimes the less materialistic a gift is, the more sentimental it may be. If you are stuck on what flowers to buy, we recommend some red or white roses, or a mixed bouquet.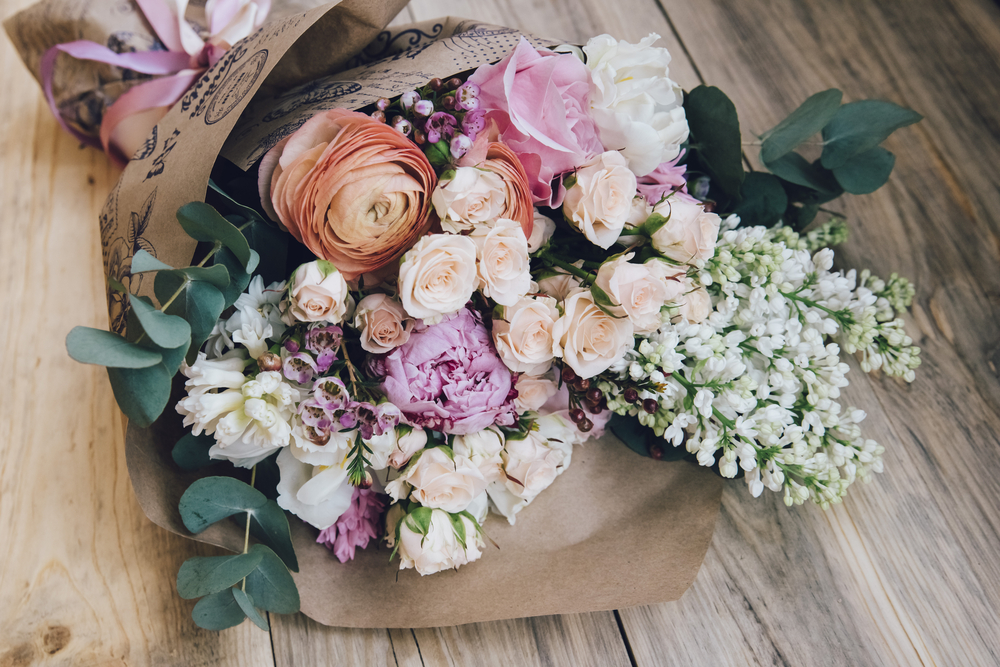 New Skin Care Routine
Girls love taking care of their skin, and there is no reason why men shouldn't either! At Eden Skin Clinic, we are proud suppliers of the ALumierMD skincare range. Designed by science, AlumierMD products feature medical grade formulation. These high quality skincare products have been designed to effectively clean the skin while correcting any issues. If your girlfriend loves wearing makeup or misses having her routine facials, a selection of products from our AlumierMD range is the perfect way to surprise her this Valentine's Day. Get in touch and book your significant other in for a consultation so that we can create their bespoke product plan.
Movie Night
Sometimes relaxing is the best way to spend quality time together. Surprise your girlfriend on Valentine's Day with a movie night! Go to the shops and pick out all your loved one's favourite sweets and chocolate and make an at-home pick and mix selection. Combine this with freshly popped popcorn and your favourite movies, and you are good to go.
We hope that we have given you some great ideas on how to surprise your girlfriend, boyfriend or significant other this Valentine's, and we wish all of our clients here at the Eden Skin Clinic a happy Valentine's Day with their loved ones.