Are Micro-Needling And Microdermabrasion The Same?
Over recent years in the aesthetics industry, Micro-needling and Microdermabrasion treatments have seen a spike as skin care and skin maintenance has gained popularity with all genders. Regarding the array of skin treatments available at Eden Skin Clinic, we understand it can be time-consuming and sometimes confusing to choose a treatment. We want our clients to pick the perfect treatment to gain relevant results for individual skin concerns. 
Microdermabrasion and Micro-needling are two excellent treatments for overall skin rejuvenation. Although both of these treatments follow similar stages, they are both highly unique and bespoke, with each treatment session being adjusted to suit your skin's needs. Read on to learn more about the differences between these treatments and their process to revive your skin!
How Does Each Treatment Compare?
Micro-needling
Micro-needling, also known as skin needling, collagen induction therapy or dermarolling, is the ideal procedure for skin rejuvenation. To perform micro-needling treatments, we utilise an advanced 16-needle cartridge that glides over the skin to open up more channels and produce better results with minimal discomfort, downtime and easy to follow aftercare. Premium micro-needling treatments promote the creation of collagen and elastin, which results in new skin tissue that is smoother, firm, plump and more toned. As a result, Micro-needling is also very beneficial for clients looking to improve acne scarring.
The Dermapen 4 offers cutting-edge micro-needling treatments. It can produce 1,920 micro channels per second and up to 104% faster than any other micro-needling tool. The Dermapen 4 allows us to easily regulate functions like speed and depth with the push of a button for consistent results far superior to home devices. With no fluid backflow and no cross-contamination, it offers unmatched safety and protection thanks to its anti-contamination management.
Micro-needling is highly popular to help treat the following insecurities:
Wrinkles 

Sun-damaged skin

Problematic skin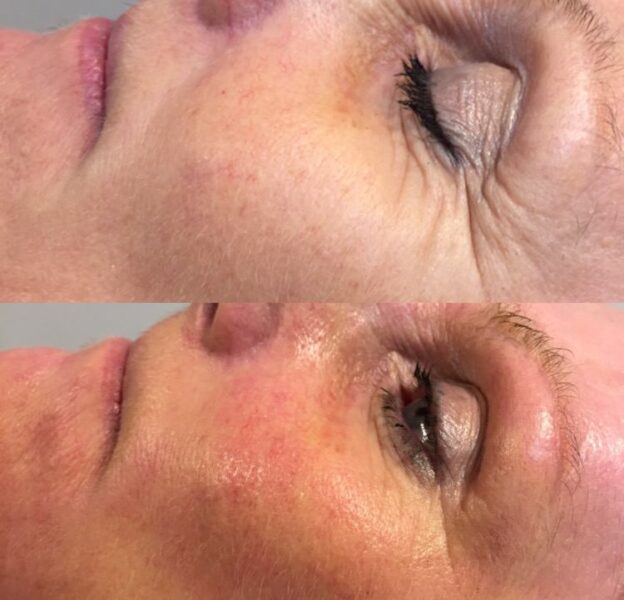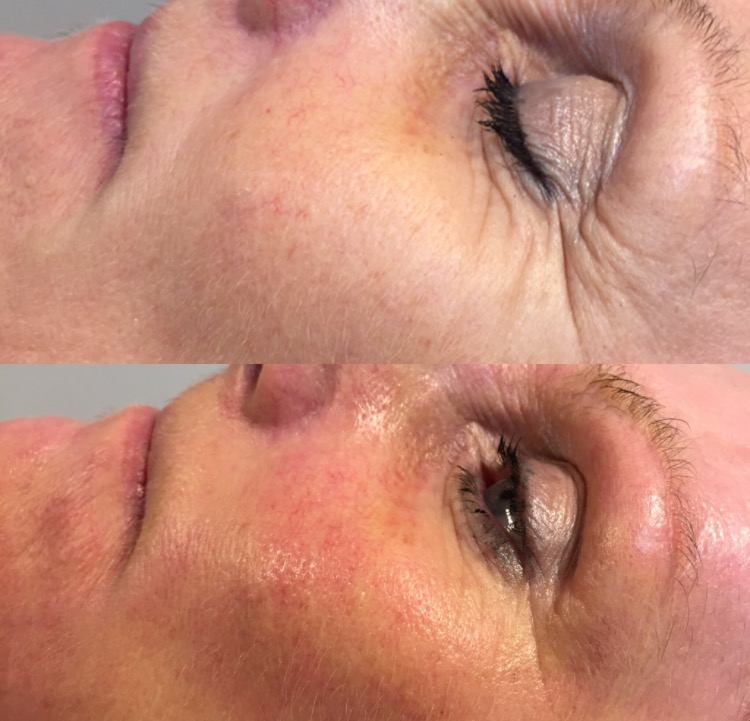 Microdermabraison
Another great procedure for general skin rejuvenation is Microdermabrasion. It can enhance the appearance of sun-damaged skin and lessen the appearance of early signs of ageing — additionally, Microdermabrasion treats dry, acne-prone, congested, and oily skin types.
To gently exfoliate the skin, medical Microdermabrasion uses a vacuum suspension of tiny, medical-grade crystals that is tightly controlled. This premium treatment works to remove 2–5 layers of dead skin, to prevent build-up. Additionally, it promotes lymphatic drainage and new collagen production.
Microdermabrasion is perfect for treating the following skin concerns: 
Diminish fine lines

Improve uneven texture 

Can improve sun-damaged skin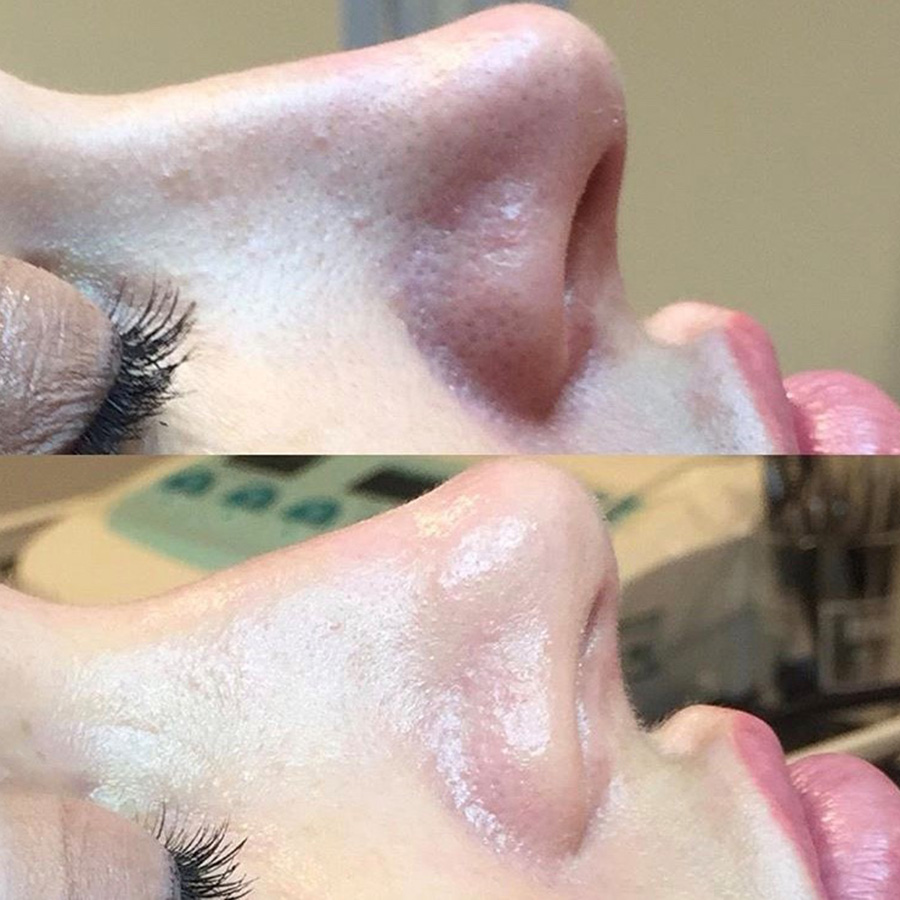 What Treatment Should I Choose? 
We have perfected both treatments at Eden Skin Clinic with our skilled expertise and meticulous attention to detail. Micro-needling and Microdermabrasion are both non-surgical and highly safe when you choose our skin care specialists, who will intricately analyse your skin and advise you on the treatment that would present you with greater results. 
Micro-needling is minimally invasive and has little discomfort, as well as Microdermabrasion which is virtually pain-free. Although both of these treatments are relatively pain-free, with micro-needling, needle depth can vary depending on your skin concerns and how comfortable you are. For different treatment areas, different depths are recommended. 
It all comes down to the skin concern you would like to target and focus on that would benefit you with excellent results. Both of these skin rejuvenation treatments work to promote collagen to determine healthier and revitalised skin. Medical Microdermabrasion is a very common anti-ageing procedure for revitalising the skin. It is especially effective for brightening tired, dull, or lacklustre skin. Additionally, micro-needling promotes similar results. It is also a highly effective way to improve skin damage from acne, scarring and stretch marks.
Micro-needling and Microdermabrasion can be performed on males and females and various skin types and colours. We are accredited by the Black Skin Directory, helping everyone with their skin confidence. 
If you are still unsure of the treatment you require, we offer £20 skin consultations, where you are welcome to discuss insecurities and concerns with our specialist team of skin therapists. Get in touch with us today to learn more about our whole range of treatments and individual plans tailored to you!
How To Book These Skin Treatments? 
Please get in touch with our specialists at Eden Skin Clinic if you want to reduce the signs of ageing or increase the health of your skin by revitalising the appearance of dull skin. 
Any inquiries about our Micro-needling or microdermabrasion treatments can be answered by one of our knowledgeable skincare consultants. 
Both our Kensington and Wimbledon skin clinics offer these premium treatments. If you have questions, call us at our Kensington or Wimbledon clinic. A helpful team member will be more than delighted to give you additional guidance or information on the particular treatment, aftercare or our initial consultations.
If you are a new client, please fill out our online consultation form or simply call the clinic, and we can talk you through what happens next.
Existing customers who have had these treatments performed by us before are welcome to make a reservation today!