What are the best skin treatments to kick off the New Year?
With the New Year dawning on us, we start prepping for 2023. With a fresh new year arriving comes new year resolutions. Many people choose to pursue a better lifestyle or visit the gym more, often overlooking their most valuable asset, their skin!
You may have received one of our Christmas gift cards or saved up some money so that you can get a head start with a new skincare routine. We have various premium skin treatments that allow you to wipe away your concealer with new glowing confidence. Although some skincare routines are performed daily, more specialised treatments are best left to our qualified therapists. Our premium range of treatments will allow our customers to flaunt plump healthier skin!  
Here at Eden Skin Clinic, we have prepared a list of treatments to kick off your 'new year, rejuvenated skin' with a head start. 
HydraFacials
One of the best treatments for fresh skin for 2023 is a HydraFacial. This treatment uses a combination of cleansing, exfoliation, and customised boosters to enhance the appearance of various skin issues. By having a course of HydraFacial treatments, you will heighten your self-esteem and be able to flaunt your glowing skin as the warmer months approach. 
The HydraFacial can be customised. This enables our therapists to customise your treatment with various "booster" serums to deliver the best possible combination of ingredients for your skin. Our therapists can incorporate these extra booster serums to target a variety of skin concerns, including pigmentation, congestion, and fine lines. Serums in the range can help with anti-ageing, brightening pigmentation, and smoothing and refining the tone and texture of the skin. Not only has this treatment grown in popularity due to its customisable approach, but it is suitable for all skin types and tones. Last year we became certified by the Black Skin Directory, meaning we can help give all ethnicities and skin types the perfect skin they desire! 
With minimal downtime and no discomfort, the innovative HydraFacial machine detoxes, cleans, exfoliates, extracts, and hydrates the skin using the company's patented 4-in-1 Vortex technology. With the comprehensive HydraFacial system, our skin experts at Eden Skin Clinic, located in Wimbledon and Kensington, will have your skin glowing and smooth in as little as one session. Overall, this treatment offers the efficacy of other prestige and medical-grade treatments with the relaxing experience of a more traditional facial.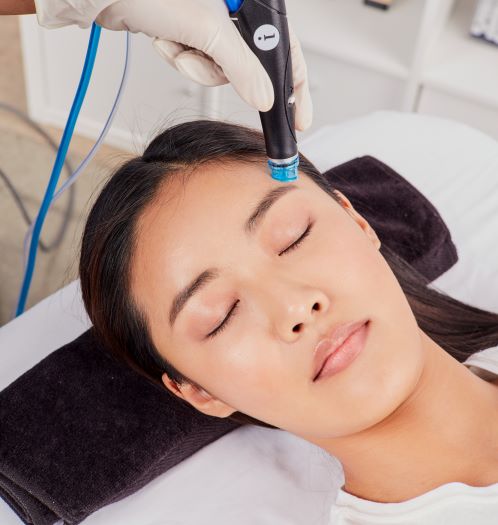 IPL Laser Hair Removal 
IPL Laser Hair Removal is the perfect treatment to get you ready for the upcoming summer. Forgetting to shave once you've left the house can bring on insecurities. Therefore this is the perfect skin treatment to heighten your self-esteem! 
The professional therapists at Eden Skin Clinic are proud to offer this highly sought after treatment. This hair reduction method can successfully reduce and suppress hair growth by 85-90%. This treatment is exceptionally successful in treating unwelcome facial or body hair growth.
IPL Laser Hair Removal directs controlled pulses of light into the skin, which penetrate the epidermis and are absorbed by the melanin (pigment) in the hair shaft. This energy is converted into heat which destroys the hair follicle. The procedure is short, and while it may be uncomfortable, most people do not find it particularly painful. Most patients feel a mild stinging and snapping sensation, but this feeling is short-lived.
This treatment can be performed on both men and women, no matter their skin colour or gender, as long as the hair is light brown to dark in colour. Leaving clients with newfound confidence and smooth hairless skin that they are happy with!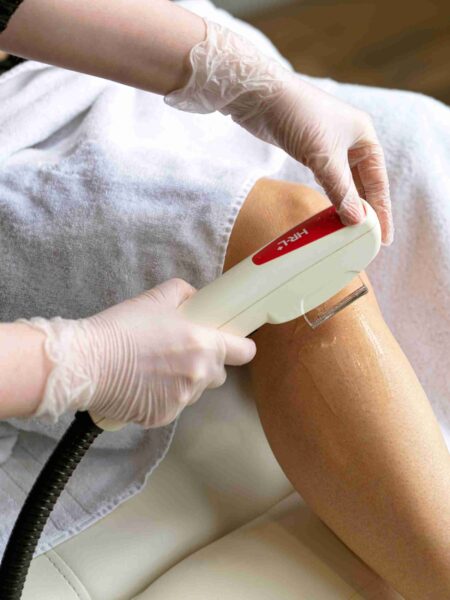 Micro-Needling
Revive your skin and promote collagen for beautiful, glowing, smoother and toned skin for the new year. 
Micro-needling works to rejuvenate the skin. It uses a cutting-edge 16-needle Dermapen cartridge that glides over the skin to create more microscopic channels to produce better results with less pain. This promotes the creation of collagen and elastin, which results in new skin tissue that is smoother, firmer, and more toned, which enables the skin to mend itself. Stretch marks, scarring from acne, and other skin issues can all be improved by micro-needling.
Skin needling is practically painless and less invasive. Your skin will feel instantly younger, fresher, and healthier with minimal downtime. Our skincare specialists at Eden Skin Clinic will have your skin plump, moisturised, and healthier in no time!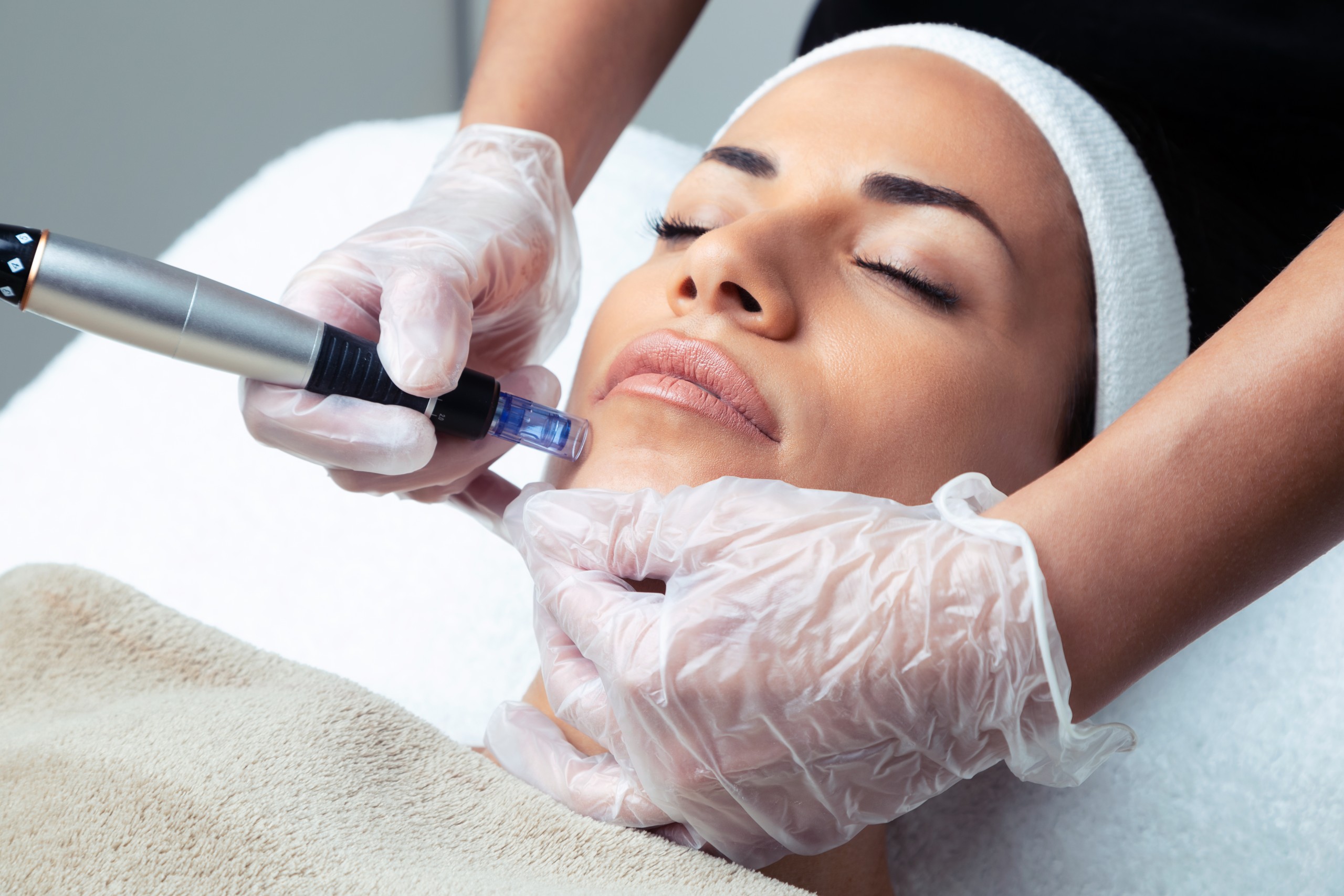 Book Your Treatment To Start 2023 With Perfect Skin
At Eden Skin Clinic, we believe having youthful, glowing skin drastically improves your self-confidence. Why not get in touch with our professional therapists to learn more about a treatment you want to try in the New Year. 
If you would like any additional advice or information, a helpful member of our skincare team would be more than pleased to help and guide you. You may also call us at either our Kensington or Wimbledon clinic. 
To learn more about any of the above treatments or any skin concerns you have, you can browse our website. 
Please fill out our online consultation form if you are a new client. The next actions will be communicated to you by us shortly.
If you are a returning client, you are welcome to book and organise your treatment.