Can you repair and reverse sun damage to skin?
Your holiday memories may be fading as fast as your tan, but there's one memento of those languid poolside days that stubbornly refuses to fade… sun-damaged skin.
Age spots, wrinkles and uneven pigmentation are advanced skin care problems caused by sun damage (or photo-ageing as it's sometimes called).
We all know skin damage prevention is better than cure, and most of us remember to slather on the sunscreen before soaking up those rays. However, even with strong UV protection, any exposure to the sun comes at a hefty cost to the look and feel of your skin.
Repairing sun-damaged skin
With today's skin care technology you no longer have to live with the consequences of sun damage says skin care expert and clinic founder Lorraine Scrivener.
At Eden Skin Clinic we offer a choice of advanced treatments which are non-surgical and non-invasive to rejuvenate sun damaged skin, improve texture, reduce lines and fade pigmentation.
I talk about some of our 
advanced skin care treatments
for sun damage here but for expert advice on
your
skin why not book an in-depth consultation with me or one of my clinic team? Call our Kensington clinic 020 7584 0115, Wimbledon clinic 020 8947 7037 or…
Book online
Improve age spots and pigmentation
Age spots (also known as liver spots) are caused by overactive pigment cells. UV rays from the sun speed up the production of melanin which, when produced in high concentrations, clumps together to form the tell-tale spots.
The CryoPen Cryosurgical System uses an ultra cold jet of high-pressure nitrous oxide applied directly to age spots and uneven pigmentation.
This proven treatment has pinpoint accuracy so it's safe for use on the face and close to the eyes. Clients report minimal discomfort with this quick procedure.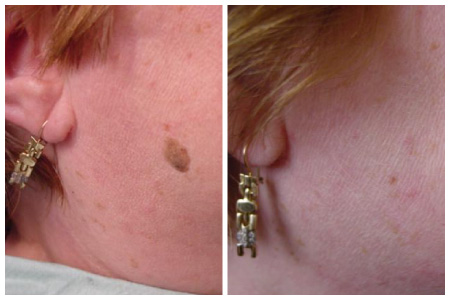 Chemical peels: advanced skin care for sun damage
Chemical skin peels are a safe, highly effective skin care treatment to correct damage to the collagen and elastin caused by over exposure to the sun says Lorraine.
We use AlumierMD peels which gently, yet effectively, reduce uneven skin pigmentation, improve skin texture and firmness, and decrease the appearance of fine lines and wrinkles.
They work by causing intentional damage to the epidermis and/or dermis with the goal of stimulating new tissue to improve skin texture and tone.
The strength of a chemical peel is determined by the type of ingredients used, their concentrations and the pH of the formulation. Peels are classified as superficial, medium or deep, depending on the depth of penetration of the ingredients used.
I recommend combining peels with a non-invasive treatment such as Microdermabrasion or IPL Skin Rejuvenation for best results. So let's look at IPL (Intense Pulsed Light) treatments for sun damage.
IPL skin rejuvenation for sun damage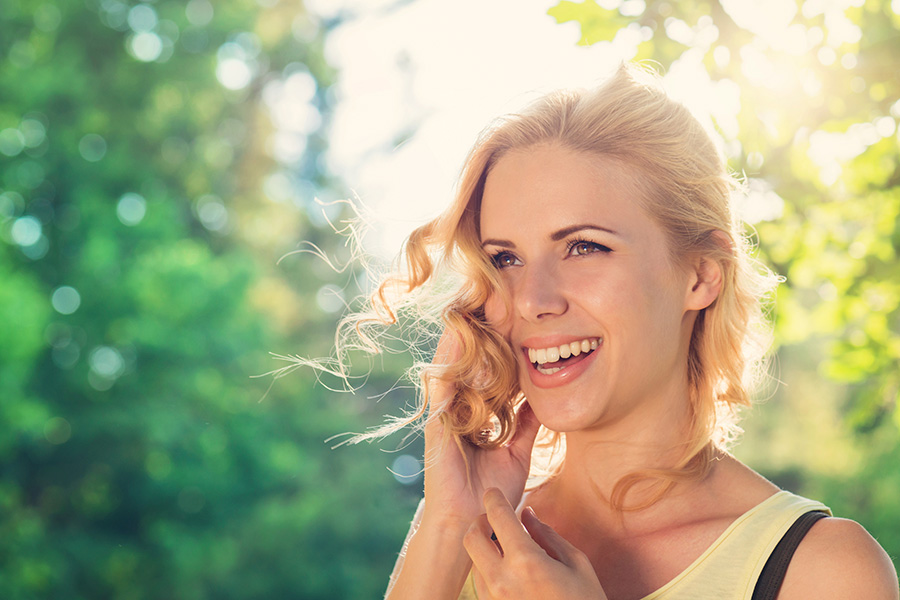 Intense Pulsed Light (IPL) emits a pulse of light which is absorbed by the melanin in the pigment spot. This heat causes the pigment to split into tiny particles and eventually flake away resulting in a more even tone and complexion.
At Eden Skin Clinic we use IPL Skin Rejuvenation to treat sun damage on the face and neck. We also get superb results on other areas. The décolleté and hands are often neglected when applying sunscreen resulting in hyperpigmentation, free radical damage and thin looking dehydrated skin.
Over exposure to sun can cause thread veins
I regularly see clients with thread (spider) veins on their face and body caused by too much sun exposure.
The good news is that these can be simply and quickly treated in most cases with either IPL or advanced electrolysis. We discuss the options, before recommending the best treatment for you at your pre-treatment consultation.
Microdermabrasion reduces sun damage
Microdermabrasion is a painless cosmetic skin care treatment using crystals to remove the dead outer layer of skin cells (the stratum corneum) to reveal the underlying live cells. These cells are softer, smoother and more receptive to nutrients. The procedure smoothes and resurfaces the skin whilst reducing age spots and other pigmentation problems caused by sun damage.
I usually recommend my clients combine a course of microdermabrasion with chemical skin peels to treat stubborn sun damage problems.
Skin care products to combat UV damage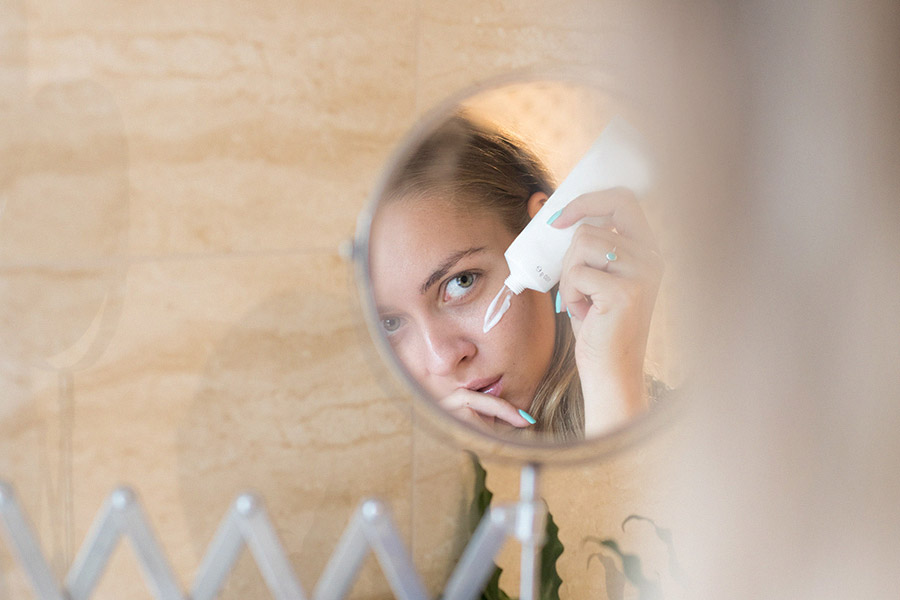 Of course there are many steps you can take yourself to help prevent and combat sun damage.
To complement our professional AlumierMD chemical peels, try their skin care products between clinic visits to give your treatment an added boost and achieve longer lasting results. All AlumierMD skin care products are scientifically proven to penetrate and stimulate the skin for rapidly visible results.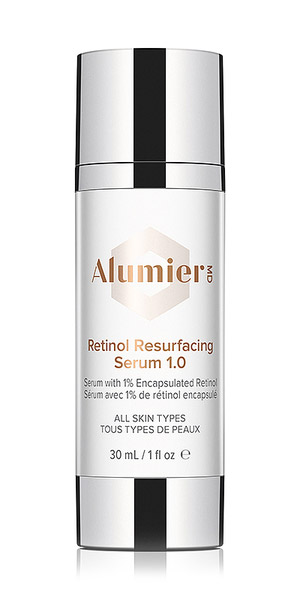 AlumierMD Retinol Resurfacing Serum
I particularly like AlumierMD Retinol which comes in 3 different strengths of 0.25%, 0.5% and 1% – it's a pure potent retinol serum that dramatically improves the appearance of fine lines, wrinkles, blemishes and skin texture, while evening out skin tone. Micro-encapsulated retinol allows for gradual timed release overnight. By encapsulating the retinol and adding soothing and hydrating ingredients like niacinamide, honey and sodium hyaluronate, maximal results can be achieved in comfort.
Prevention is always better than cure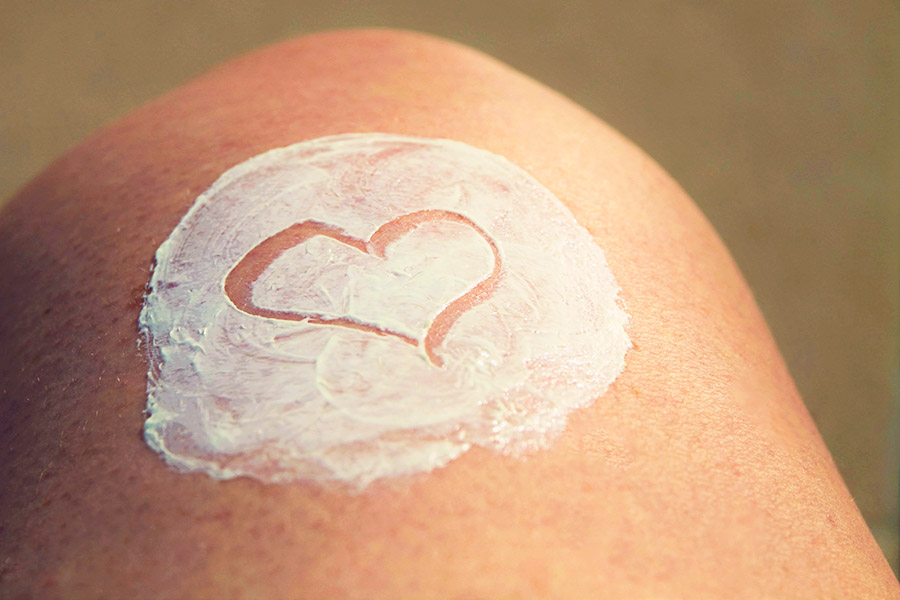 And finally says Lorraine I can't stress the importance of protecting your skin from sunlight, not just during the summer but all year round. Even on a dark, dank December day UVA and UVB sun care should be a part of your daily routine.
Good sunscreen habits will not only protect your skin against the visible signs of ageing, fine lines and wrinkles, but also reduce pigmentation, age spots and broken capillaries. Even more importantly, you'll reduce your chances of other serious sun-related lesions like basal cell carcinomas and malignant melanomas. For more advice on SPF and sun protection read Lorraine's blog here.
"I use and love Alumier's Sheer Hydration Broad Spectrum SPF 40 Sunscreen. It's untinted which makes it so versatile, plus it's dye, paraben and sulphate free, cruelty free and does not contain any chemical sunscreen filters."

Lorraine Scrivener
If you've been soaking up the rays poolside and feel some expert advice would get your skin back on track, please call one of our London clinics in Kensington 020 7584 0115 or Wimbledon 020 8947 7037 for an advanced skin care consultation or…
Book online