Save The Date! – Preparing Your Skin for Your Wedding Day
As we are steadily approaching the date of our own Senior Therapist, Adele's wedding day, we can now sympathise with the many of you out there who have your own big day coming up. With this in mind, we thought we'd try and take at least some of the stress out of this process and share with you our top tips for skin preparation for your big day.
Start Planning Early
It's a common misconception that skin treatments can be left until the later stages of planning, but especially if you have longer-term skin concerns such as acne and pigmentation, it is better to start sooner. Keep in mind that the majority of advanced treatments have fairly long gaps between sessions (anywhere from 3 to 8 weeks) to allow the skin to renew itself between treatments. The ideal time frame is around 6 to 9 months before your wedding date, but of course, little time is better than no time at all, so don't be afraid to reach out even if you only have around 3 months left.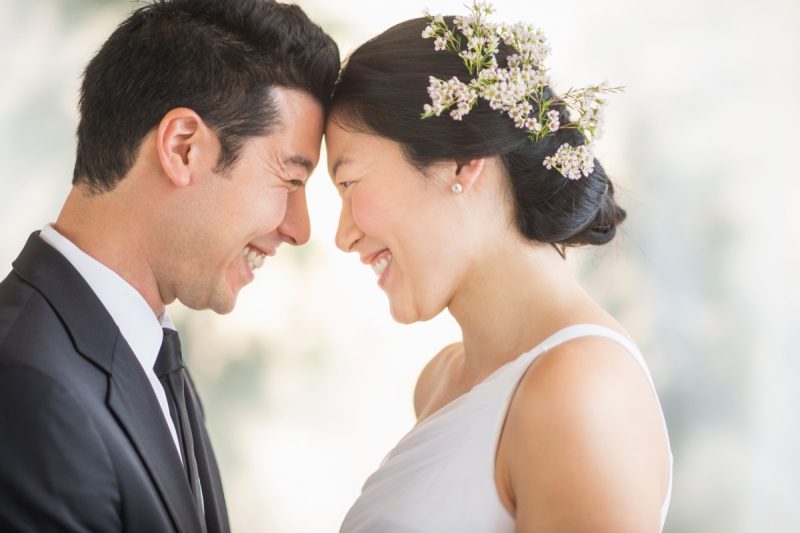 Consider Your Concerns
Think seriously about what your skin goals are. What is it that you want to get out of treatment? Perhaps you would like to even out the texture of your skin – improving this could help your makeup sit nicely on the day. Maybe you don't want to wear much makeup at all, and so you'd like to improve pigmentation concerns, prominent blood vessels to help the skin to look even and bright even without foundation. Or maybe you're a mature bride concerned with anti-aging, so that you can look and feel fresh-faced on your big day.
Then again, maybe you don't really have any specific concerns at all – treatments such as HydraFacial have no downtime and leave skin looking dewy and radiant so are a fantastic way to treat yourself and de-stress from the 'wedmin' taking over your diary!
And remember, regardless of outside feedback, if certain things that might be considered 'imperfections' don't bother you, don't waste valuable time on them. Depending on your wedding timeframe, you may need to prioritise your skin concerns so be realistic with your therapist about what bothers you the most.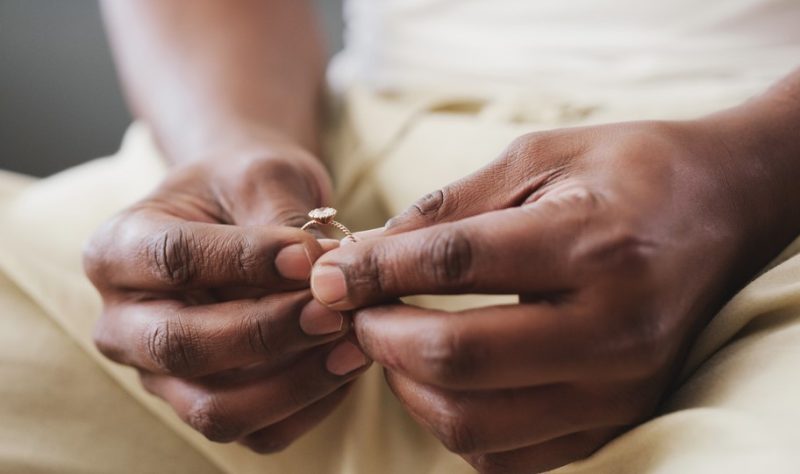 Don't Neglect The Body
If you're new to advanced treatments and don't know yet what we can do, you might be tempted to focus just on the face, but there are so many other areas of skincare that we can help you with.
It's worth thinking about the areas of your body that might be highlighted by the cut of your dress – the chest and back are common areas to suffer from active acne and post-acne scarring. Our exfoliating skin peels, Microdermabrasion and Micro-needling treatments can all be performed on the body to address these concerns. Another common body concern is keratosis pilaris, particularly common on the backs of the upper arms, which can be treated with HydraFacial treatment.
Another thing to consider is the troublesome bumps and blemishes like bloodspots or skin tags, which might be more visible in your gown or likely to be rubbed against, causing you discomfort on the day – both of these concerns can be addressed easily with Advanced Electrolysis.
It might also be worth thinking about hair removal, not just for your wedding day itself but also for your honeymoon. IPL Hair Removal treatment causes a permanent reduction in hair growth, leading to body hair appearing thinner and finer and growing back in much slower. This speeds up last-minute tasks like shaving exponentially. Many wedding dresses are sleeveless or strapless and so Adele has been treating her underarms – it's one less thing to think about when you want to dance the night away! And if you're planning a relaxing beach getaway for your honeymoon, treating the bikini area or legs can take another thing off of your to-do list.
Everyone Else?
Self-confessed bridezillas, look away now! Remember, this day isn't all about the bride. Perhaps you're the groom, a bridesmaid, mother of the bride or someone else! As a guest at a wedding, you're a treasured part of the big day, no matter what role you're filling. You're also likely to be in lots of photos so if there's something you'd like to improve, now is as good a time as any to reach out.
Don't Fall at the Last Hurdle!
Especially if you've been a diligent prepper, the worst thing you can do is try anything new too close to your wedding. This includes any home care products (cleansers, moisturisers, masks and so on) or treatments in-clinic.
If you're short on time, we recommend trying a treatment for the first time at least 6 weeks before the big day and then having the final one about a week before the wedding.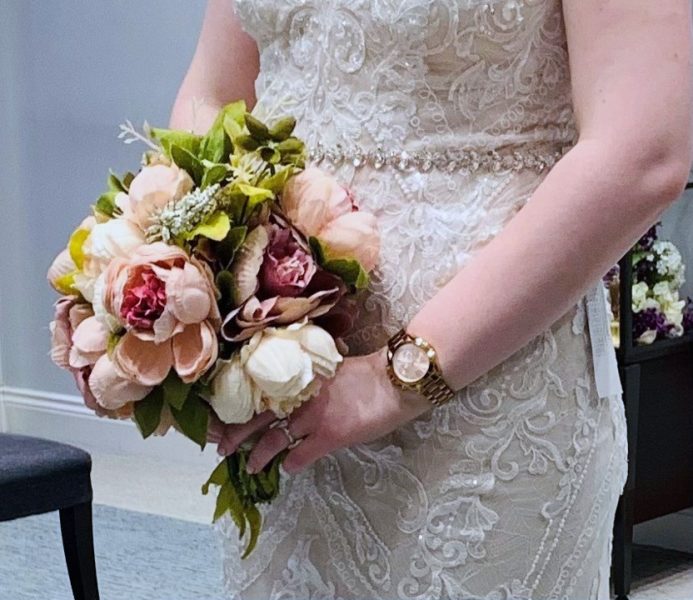 Your Next Steps
We always recommend starting with an initial consultation, during which our therapists here at Eden Skin Clinic can create a personalised treatment plan for you. We can also recommend at-home products to maintain your skin's health between treatments.
You should inform your therapist about your upcoming wedding and if you know a date already or have an idea of at least the month it's likely to fall in, this can help provide us with a guideline to work around. The more we know, the easier it is for us to work around!
It can be helpful to let us know what your skincare routine at home is like and any treatments you've done previously. If you're taking any medications or supplements, it is important to have a note of these on hand.
Here's an example of what a treatment plan might look like, using Adele as a case study.
Wedding Date: September 2021
Skin Type: Combination
Skin Concerns: Acne/breakouts and anti-aging concerns; minor blemishes (mainly bloodspots and sebaceous hyperplasia) on neck and face; has had IPL hair removal, interested in top-up sessions.
Recommended Home Care (with AlumierMD)
• Purifying Gel Cleanser (AM + PM, daily), sometimes to use Acne Clarifying Cleanser
• Bright & Clear Solution (AM + PM, daily)
• Retinol Eye Gel (PM only, 3 times a week)
• AluminEye (AM + PM, daily)
• Acne Balancing Serum (AM only, daily)
• Retinol Resurfacing Serum 0.5 (PM only, 3 times a week)
• HydraLight Moisturiser (AM + PM)
• Sheer Hydration SPF40 (AM only, daily and reapplying as necessary)
• Enzymatic Peel (once every 2 weeks, between treatments)
Body Treatments: For Adele, we have recommended doing Meso Peel treatments on the back once a month to help with breakouts, blackheads and congestion. This should be started around 6-9 months before the wedding date.
In April/May, at around 4-5 months before her wedding, Adele should have her first Advanced Electrolysis session to help with the bloodspots/cherry angioma and sebaceous hyperplasia on the face, neck and chest.
Adele has previously done some IPL Hair Reduction treatments so her hair removal sessions will be less frequent, roughly every 6-8 weeks to continue to thin out the hair growth.
Face Treatments: Adele's main concerns on the face were hormonal acne/breakouts and anti-aging concerns. We recommended alternating once a month between Microdermabrasion + Mesopeel combined treatment to smooth texture and help with breakouts, and the Micro-Needling which can help with fine lines and overall rejuvenation of the skin.
We also recommend doing HydraFacial treatments as and when her skin needs it. In the week of her wedding, we recommend doing a final HydraFacial treatment to help with any congestion in the skin without the associated downtime of her peeling/micro-needling treatments.
Are you getting married soon? To book in your own consultation with Eden Skin Clinic at either of our Wimbledon or Kensington London skin clinics, call us on 0208 947 7037 or send us an email to hello@edenskinclinic.co.uk.