Skincare Ingredients and Treatments To Avoid When Pregnant?
Everything changes as soon as you find out you're pregnant, including your skincare regime. Being pregnant can be a beautiful time, and some will go as far as to say it's the most rewarding thing they have achieved. However, it can also be confusing, especially regarding beauty products, treatments and skincare routines. It might not be the first thing you think about changing when you get pregnant, but there are ingredients in everyday beauty, cosmetic and skincare products that you should avoid when pregnant. This may come as a shock, but this is all for a good reason. During pregnancy, your skin's pH balance is thrown off by hormones, and what seems glowing on some people's faces may appear greasy on others. However, the more urgent question is whether the skin care products in your cupboard have safe ingredients in them that will not cause harm.
Here at Eden Skin Clinic, we have put together a list of ingredients to stay away from during pregnancy. However, some of our products and treatments are safe post-pregnancy whilst still breastfeeding.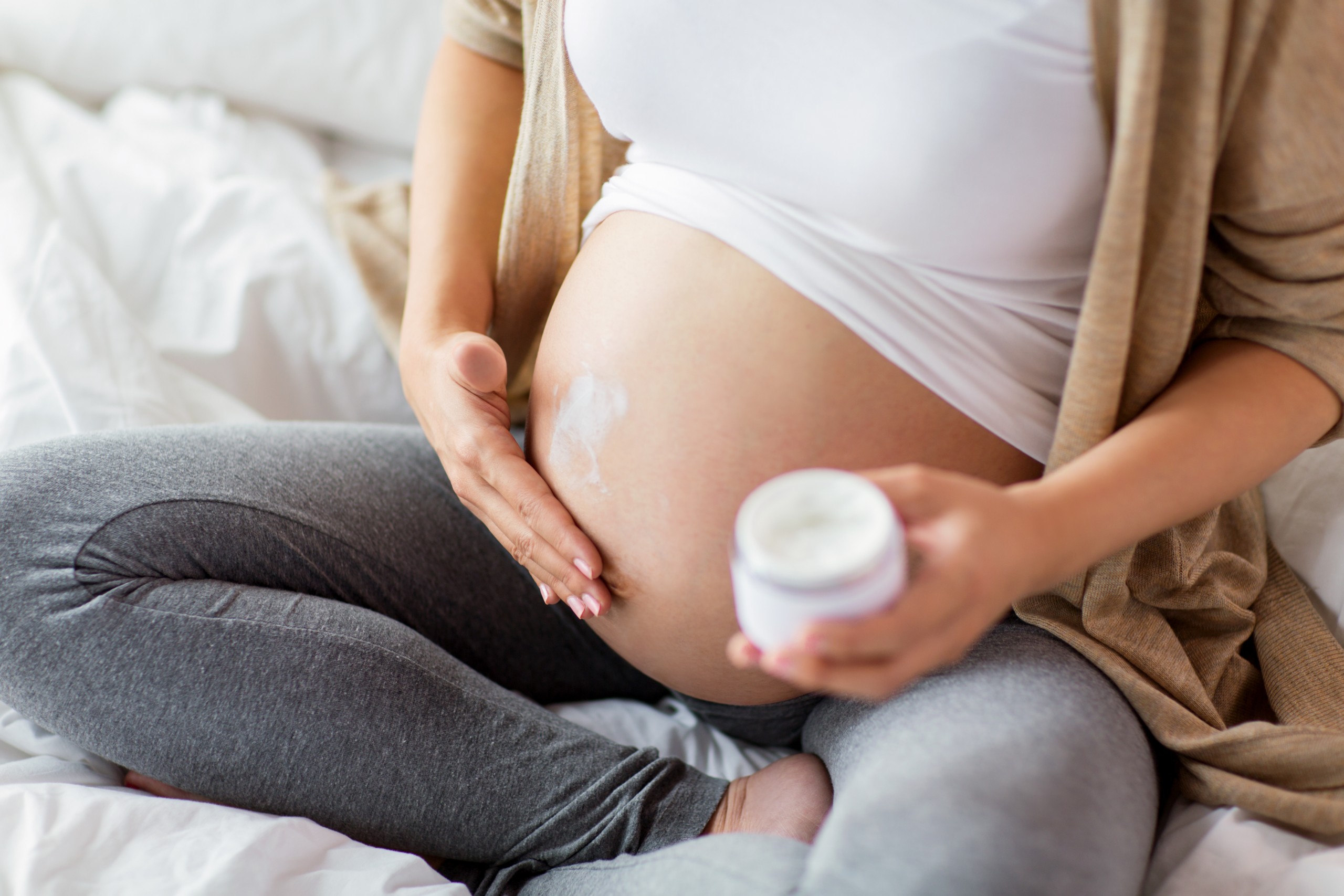 Skincare Ingredients to Avoid
Below we have listed some skincare ingredients you should avoid. However, you should always consult with your doctor. In addition, the amount and how regularly you apply them can also have an effect.
Below are our top 5 tips:
Stay away from medical strength products, as they tend to penetrate deeper into the skin.
Retinols can be found and sold over the counter as an ingredient in skin creams, gels, serums and lotions. High amounts of retinol could affect the development of the foetus. You must also stop the use of retinols until after you have finished breastfeeding.
High-strength Vitamin C skincare products and serums like these can be highly absorbent, so best if avoided.
You should stay clear of active products such as Alpha hydroxy acids (AHAs) and beta hydroxy acids (BHAs). These popular skin brightening and exfoliating ingredients may disrupt the skin barrier, which could open the skin to penetration of other substances, and also cause inflammation and sensitivity on the skin. Lotions & serums containing AHAs and BHAs are best avoided.
Always purchase skincare products from a genuine stockist or certified website seller. You may think you are getting a lower price elsewhere; however, it may be a replicated product or stock which has passed its shelf life.
Many of the skincare ingredients that you should avoid mentioned above offer youthful, skin-tightening and rejuvenated skin. However, please keep reading to learn more about the two skin treatments we can provide you with after pregnancy.
Treatments For Breastfeeding
Pregnancy is a contraindication to most of our treatments, and the same applies to breastfeeding. So if you're looking for safe treatments for pregnancy, we recommend contacting the Eden skin clinic for advice. Despite this, after nine months of growing your baby, there are some safe non-surgical treatments you can have. During breastfeeding here at Eden Skin Clinic, we can offer you Venus Freeze or Medical Microdermabrasion.
Medical Microdermabrasion
Microdermabrasion is an excellent procedure for generally healthier and rejuvenated skin. It can also be used to treat dry, patchy, congested, and oily skin types, as well as help to reduce acne-prone skin. It can reduce the appearance of sun-damaged skin and lessen the appearance of early signs of ageing. To gently exfoliate the skin, Medical Microdermabrasion uses a vacuum suspension of tiny, medical-grade crystals that is tightly controlled. This process can remove 2-5 layers of dead skin, reducing build-up. Additionally, it promotes new collagen production from within. Medical Microdermabrasion is pain-free and has little in the way of recovery time.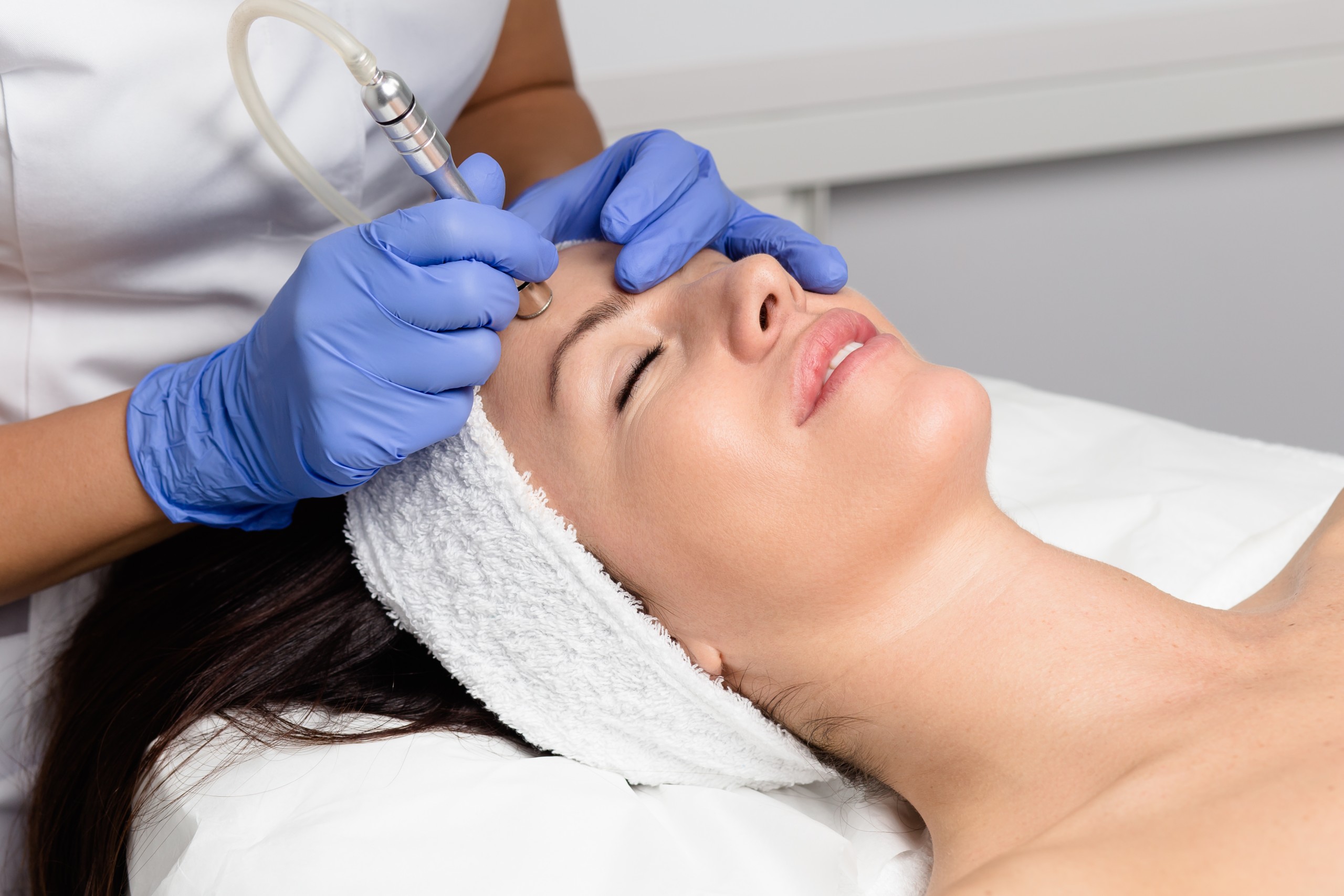 Venus Freeze Skin Tightening
Venus Freeze is the best option for a non-invasive skin tightening procedure. Venus Freeze uses cutting-edge technology to provide skin tightening and anti-ageing benefits. The process uses pulsed magnetic fields combined with a radio frequency to heat the skin gently. This encourages the body to produce more collagen and elastin fibres. This results in tighter skin, softer wrinkles, and a more youthful appearance – enhancing that post-pregnancy glow!
We must stress that it is essential to wait slightly after breastfeeding for some treatments, as your hormones are still high, and this could result in hyperpigmentation. As always, contact us for more information and advice.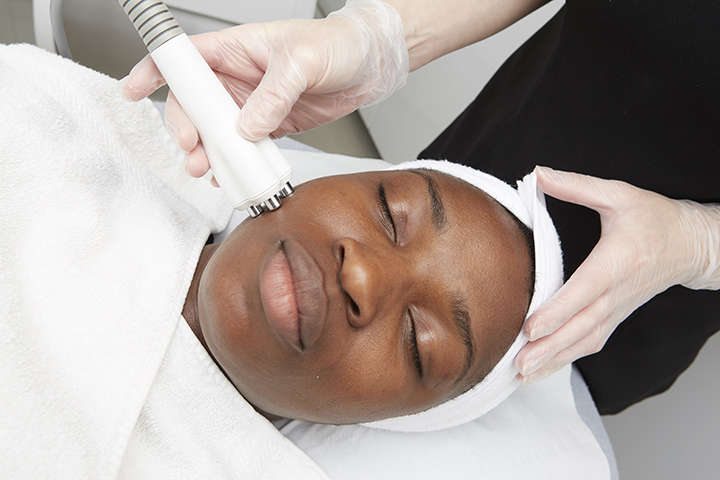 Eden Skin Clinic Treatment Prices
At Eden Skin Clinic, we firmly believe that you should be well aware of the products and services that will impact you throughout pregnancy and breastfeeding.
Why not speak with one of our skin therapists to learn more about a particular treatment you wish to try after pregnancy? We can get you booked in at our central London clinics in Wimbledon or Kensington. We can book all of your skin treatments in advance so that once you have finished breastfeeding, you can have the pampering you deserve!
A knowledgeable member of our skincare team would be happy to assist and advise you if you need any extra guidance or information. You can reach us by phone at our clinics. Alternatively, you can browse our website to learn more about any non-surgical skin treatments or other skin issues you may be experiencing.
If you are a new customer, kindly complete our online consultation form. We will be in touch shortly after with the next steps. If you have visited Eden Skin Clinic before, you can book online!
Consult your doctor
You must always consult your doctor about any skincare products or treatments you would like to have done throughout pregnancy.