What Does Micro-Needling Do?
Micro-Needling is one of the most popular and talked about procedures at Eden Skin Clinic, but what exactly does it do? Since its inception, Micro-Needling has revolutionised the cosmetic beauty industry, by improving many common skin concerns. From acne scarring, to wrinkles and fine lines, this treatment can help to drastically transform the condition of your skin.
While 'needling' may sound a little intimidating at first, we can assure you that this treatment is minimally invasive and highly effective. In this article, we'll be taking a closer look at Micro-Needling, exploring what it does and its many benefits.
What Is It And How Does It Work?
Also referred to as skin needling, dermarolling, or collagen induction therapy; Micro-Needling is a premium skin rejuvenation treatment. It involves puncturing the surface layers of skin with sterilised micro needles. In doing so, this creates multiple micro channels which trigger the body's natural healing process and the production of fresh collagen.
As we age our body's ability to generate and replace collagen cells declines. Collagen is a protein that gives your skin its structure, firmness, and youthful appearance. A lack of collagen causes the skin to lose its flexibility, forming fine lines and creases which may contribute to visible signs of ageing. Micro-Needling combats these issues by promoting new collagen and elastin production for smoother, plumper, and more youthful looking skin.
Here at Eden Skin Clinic, our Micro-Needling treatment takes full advantage of the advanced Dermapen 4 device. Formulated with a 16-needle cartridge, the Dermapen 4 can create an impressive 1,920 micro channels per second. As a result, it is up to 104% faster than any other Micro-Needling device on the market. In turn, this has made it one of the most reliable, safe, and effective Micro-Needling devices for combating a range of skin concerns.

What Will Micro-Needling Do For My Skin Concerns?
The beauty of Micro-needling is its ability to treat and improve a range of skin concerns in a non-invasive manner. With the Dermapen 4 there is little to no downtime, and your skin will feel instantly fresher, younger, and healthier. At Eden Skin Clinic our advanced Micro-Needling treatment can be used to:
• Minimise enlarged pores
• Minimise acne scaring
• Aid in skin rejuvenation
• Soften fine lines and wrinkles
• Improve problematic skin
• Reduce hyperpigmentation
• Treat sun damaged skin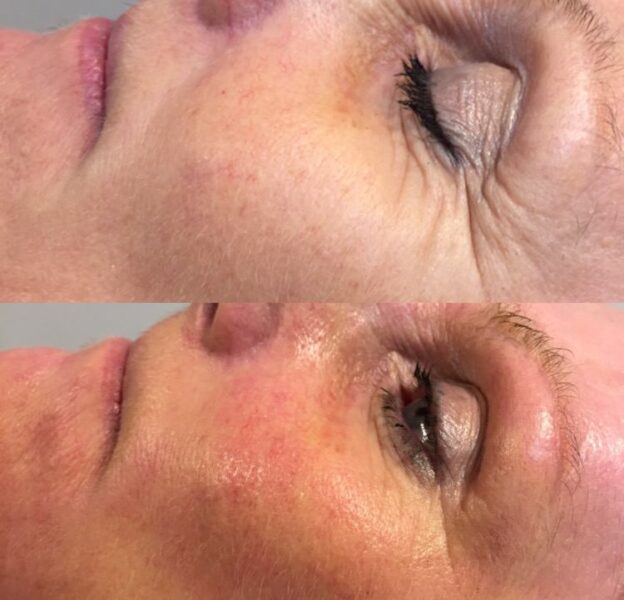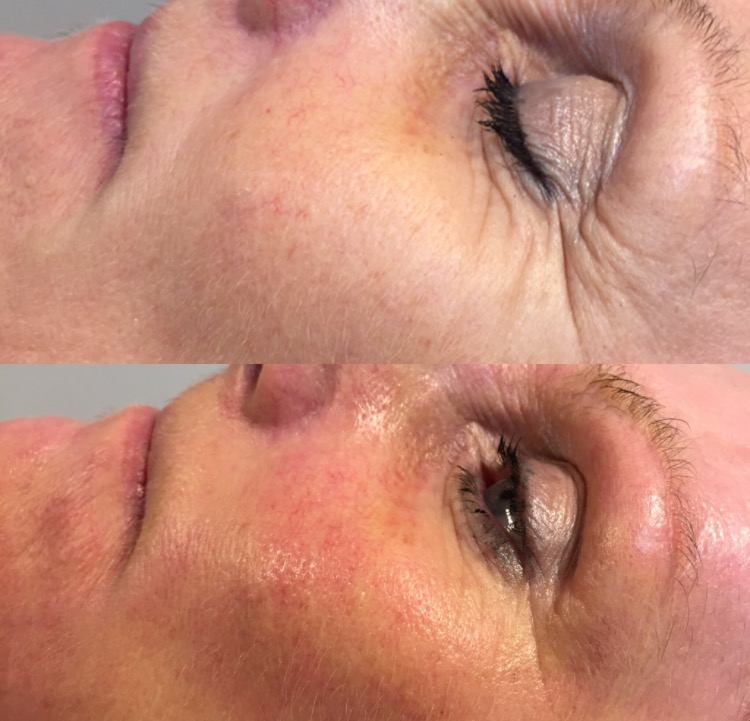 Depending on your own unique skin concerns, our aestheticians will tailor the types of topical serums used during your treatment. As Micro-Needling creates micro channels and small punctures, this allows serums to penetrate deeper into the skin rather than just sitting on its surface. As result, the impact of your Micro-Needling treatment will be much greater, leaving you with plump, hydrated and tightened skin.
At Eden Skin Clinic, our aestheticians have curated a collection of Dermaceutical Active serums. These serums each offer distinct benefits to a variety of skin concerns based on their active ingredients. The formulas we use include:
• Hyla Active – This intensive moisture infusion delivers deep hydration, comfort, and repair, including Zinc, B5 and Hylafuse. Hyla Active works with your skin to reduce visible redness, inflammation, and to soften the signs of ageing.
• Brite Lite – Our Brite Lite Serum is a versatile corrective that inhibits excess pigment formation. It brightens and lightens the appearance of uneven skin tone, and dark spots. Its unique formula also acts as an exfoliant to remove dead skin cells on the skin's surface.
• Retinal Active – This formula contains an intense infusion of vitamin A. Offering a powerful combination of anti-ageing antioxidants, Retinal Active works to repair and rejuvenate by speeding up the rate at which skin cells generate.
• Hyla Active 3D Sculptured Mask – This innovative cloth mask that delivers potent hydration and healing repair for a stronger and more resilient feeling skin. It contains nourishing, calming and anti-ageing ingredients designed to deliver intense hydration and recovery support for stressed, dehydrated skin.
How To Book Your Micro-Needling Treatment?
If you are looking to minimise pores or revitalise the appearance of fine lines and pigmentation, please get in contact with the Eden Skin Clinic team today. Our expert skincare specialists would be happy to answer any questions you have regarding our Micro-Needling treatment.
Our specialist Micro-Needling treatment is available at our Wimbledon and Kensington central London clinics. A friendly member of our team would be more than happy to provide you with further advice or information.
Alternatively, you can call us at either our Kensington or Wimbledon clinics to learn more about the treatment process.
If you are a new customer, please fill out our online consultation form. We will get back to you shortly with the next steps.
If you are an existing client, book now!